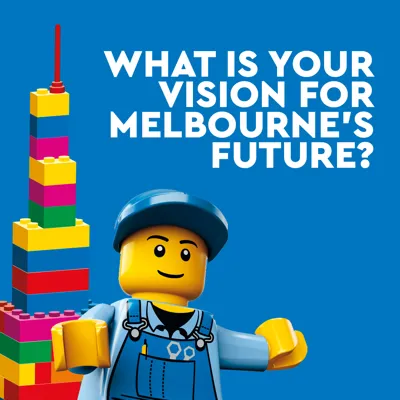 WHAT WILL MELBOURNE LOOK LIKE IN 50 YEARS?
LEGOLAND Discovery Centre Melbourne is inviting kids at home to re-create their vision of what they think Melbourne will look like in 50 years-time!
Kids are welcome to use anything they like to create their vision, including LEGO! We have awesome free STEM-aligned resources for both teachers and kids to get plenty of inspiration from and to get your imagination running! Scroll down to get the resources! 
The one lucky winner will win their class an awesome LEGO prize pack and score a family pass to LEGOLAND Discovery Centre for their family and have the chance to build their own Minifigure with Master Model Builder Kieran!
We can't wait to see all the entries! Good luck everyone!
How do I enter?
Fill out the form below
Upload a picture/image of your vision of a Future Melbourne in 50 years, using anything you want, including LEGO! 
Press Submit and you are done!
Who can enter?
Children aged 3 - 13 years
*Terms and Conditions can be found here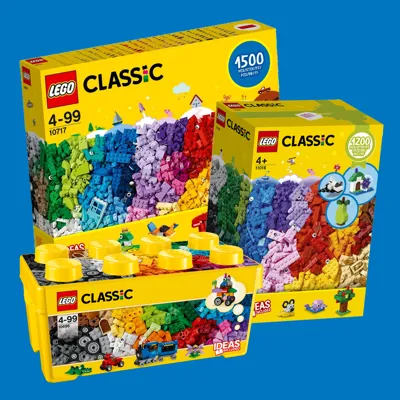 THE PRIZE!
Win an awesome prize pack for your class and an brick-tastic day out for you and your family!
LEGO Prize Pack for your class:
LEGO Classic Bricks Bricks Bricks 10717
LEGO Classic Creative Brick Box 11016
LEGO Classic Medium Creative Brick Box 10696
Bricktastic Day out for you and your family:
Family Pass to LEGOLAND Discovery Centre (4 general admission tickets)
Build your own Minifigure with Master Model Builder Kieran 
This competition is now closed. Thank you for all those that entered!
TOUR MINILAND MELBOURNE!
Join Master Model Builder Kieran on Tuesday for an exclusive LIVE Tour of Minland Melbourne! A model of Melbourne built entirely from over 1.5 million LEGO bricks! 
Let's see if you can spot some of Melbourne's most iconic landmarks and learn some awesome facts about them too!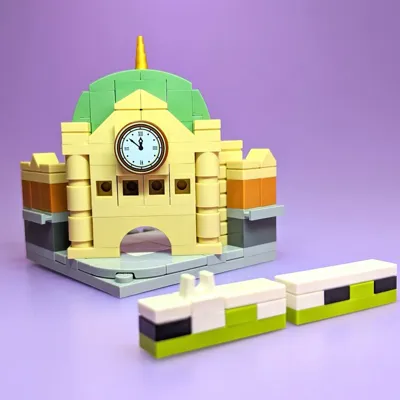 Build Flinders Street Station!
Build a mini LEGO version of the iconic Flinders Street Station and the Melbourne Tram! Download your instructions now to get ready!
Did you know?
Flinders Street Station was completed in 1910
There's a hidden ballroom inside
Its 708-metre main platform is the fourth longest railway platform in the world
The station is heritage-listed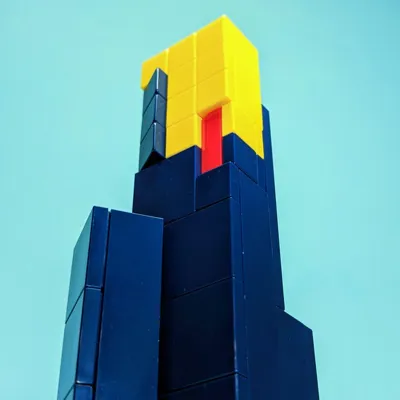 Build the Eureka Tower!
Build a mini LEGO version of the Melbourne's second tallest building, the Eureka Tower!
Did you know?
Eureka Skydeck 88 is the Southern Hemisphere's highest public vantage point

The tower is 297 metre tall (975 ft.)

The glass on Eureka's top 10 levels is 24 carat gold plated

There are two 300,000-litre water tanks on level 90 & 91 prevent any excess swaying
Download your instructions now to get ready!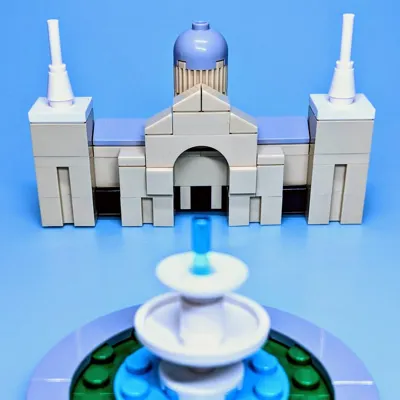 ROYAL EXHIBITION BUILDING
Build a mini LEGO version of the very special Royal Exhibition Building!
Did you know?
The Royal Exhibition building hosted the world fair
Was the location of Australia's first Parliament sitting
First building in Australia to be awarded UNESCO World Heritage status
Host Australia's largest LEGO fan event, Brickvention 
Download your instructions now to get ready!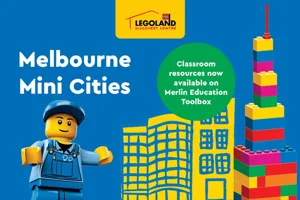 Mini Cities Teacher Resources
Legoland Discovery Centre Melbourne is excited to bring to you this LEGO themed mini teaching unit, that allows students to explore "What is a city" and "what makes a city iconic?"
Students explore these questions, while investigating their own cities plus get a look into Melbourne as a Mini City!
This unit contains:
Mini Cities Teacher Resource Guide
Student Worksheets
Videos
Learn More