We offer individual school admission for school excursions for groups of 10+ students, and offer self-guided curriculum for school groups. Learn more about our new LEGOLAND Discovery Centre Scavenger Hunt concept below!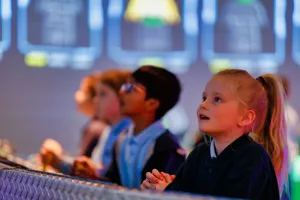 Excursions the LEGOLAND way!
We are excited to launch an exclusive new concept for schools: the LEGOLAND Discovery Centre Scavenger Hunt! Students will be challenged to build towers, design race cars, zap the baddies and more in this interactive, curriculum-aligned challenge!
The Student Scavenger Hunt covers multiple areas within the Victorian curriculum including: Mathematics, Design, HSIE and English. Plus you can opt to complete additional educational challenges back in the classroom, building unique lesson content around your visit!
Two hour self-guided visit. Please note that LEGOLAND Discovery Centre will also be open to the general public. 
Digital resources provided, including Teachers Guide and Student worksheets 
Price per student = $17.00 (more information below)
Visit Monday - Friday! Your class can book every half hour from 10:00am - 3:00pm. 
WHAT'S INSIDE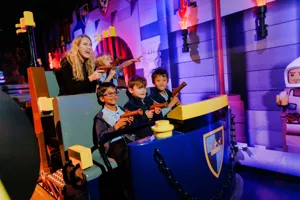 There's so much to explore!
Learn about gravity and the earth at our Earthquake Tables
Create and design the ultimate race car and test it down the ramp
Explore the Sea at Underwater Quest
Fly up high and learn a spell or two at Merlin's Apprentice
Explore Melbourne made entirely out of LEGO bricks!
Plus so much more!
Enquire Now!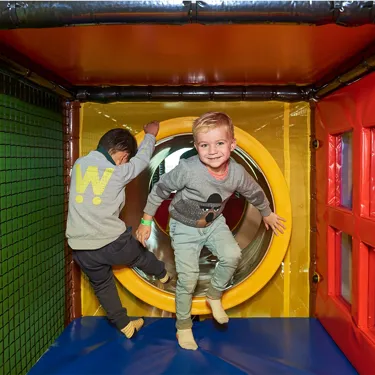 FOUNDATION - LEVEL 1
Suitable for Prep - Grades 1 & 2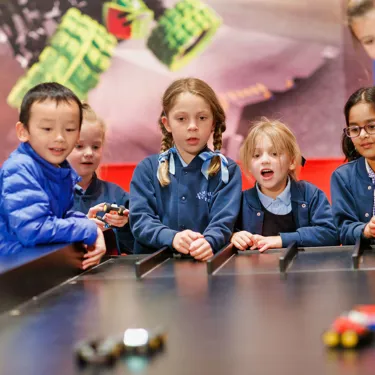 LEVEL 2
Suitable for Grades 2 - 3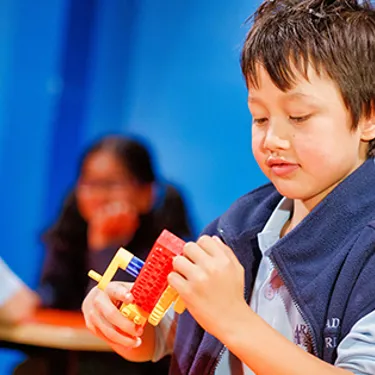 LEVEL 3
Suitable for Grades 4 - 5
Things to know about your visit!
PROGRAM TYPE

PRICE PER STUDENT

FREE TEACHER RATIO

PRICE PER ADDITIONAL TEACHER

General Admission School Visit – Attraction Admission Only

$17 per student incl GST

1:5 free teacher ratio

Additional teachers or chaperones:

$21.25 per person

Attraction Admission PLUS Workshop

$22 per student incl GST

1:5 free teacher ratio

Additional teachers or chaperones:

$21.25 per person incl GST

 

Carers/Integration aides are Free of Charge
School entry Monday, Thursday and Friday can be booked every half hour from 9.30am – 4pm.
You must arrive 10 minutes before your visit. We recommend 2 hours inside the attraction with your class.
Payment can be made on arrival, or an invoice can be issued on day of visit. If invoiced, payment for visit must be received within 7 days of visit. 
Cancellation Policy
Once confirmed, bookings cancelled within 7 days of the scheduled date will incur a 50% cancellation fee to cover costs. Cancellations or non-arrival on the day will be charged in full. Cancellations made more than 7 days prior to the scheduled date of visit will not be charged. The booking date can be rescheduled within the same year (subject to availability) more than 7 days prior to the scheduled date of visit.
COVID 19: Information for Guests: If you or your group are planning on visiting from an area that has been directly affected by the coronavirus AND if you or members of your group are showing symptoms similar to those associated with the virus (for example:  fever, cough, breathlessness), we please politely ask that you do not visit and instead immediately contact your local health authority or doctor for further advice and instruction. For more information please contact the Australian Government COVID-19 Triage Hotline on 1800 020 080. We kindly ask all guests to observe good hygiene practices during their visit.
Arrival: Ensure your group arrives 30 minutes prior if you have booked a Classroom Workshop booked. If you have booked School Group General Admission only, check in is 10 minutes prior to your selected time. Check in at admissions upon arrival.
Pre/post entry: Groups are not permitted to enter the attraction before or after the scheduled visit due to safety and logistical reasons. No re-entry will be issued once you have left the attraction.
Eating arrangements: We do not have space within the building for groups to eat inside. We encourage groups to eat in nearby parklands before/after your program.


Toilets: The toilets are located at the back of the attraction. There is limited access – please escort smaller groups of around 5 as required, DO NOT take full schools/groups to the facilities at once.


Minimum class numbers:  A minimum of 10 students is required for a self-guided visit. A minimum of 15 students is required for a visit with an included Classroom Workshop. If you plan to attend with less, the group will be charged for the minimum number of required students. 


Specialist schools: The 10 minimum ratio does not apply to these groups; however please ensure you notify us if you are a specialist school upon booking.


Parking: Coach Drop off and parking area: Drop off is outside Capital Kitchen (next to David Jones). Coaches will then be required to park at the bus depot outside Tower 1. Groups will walk to the attraction from Capital Kitchen, past GAP (right hand side), continue straight to the car park and take the lift to level 4.


Public Transport: Oakleigh Station is the quickest option, with buses departing every few minutes on weekdays and at least every 10 minutes on weekends. The 903 bus will take you direct to Chadstone. Alternatively you can take routes: 742, 800, 802, 804 or 862 (towards Chadstone); or 900 (towards Caulfield).


What To Bring: All guests require closed toe shoes to ride the Merlin's Apprentice and socks to participate in our soft play.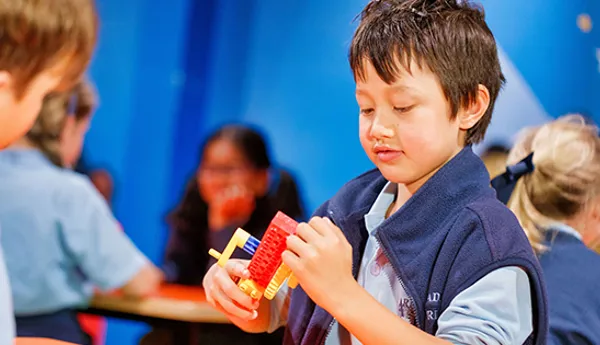 BOOK YOUR EXCURSION
Already have a date in mind? Book your excursion in now!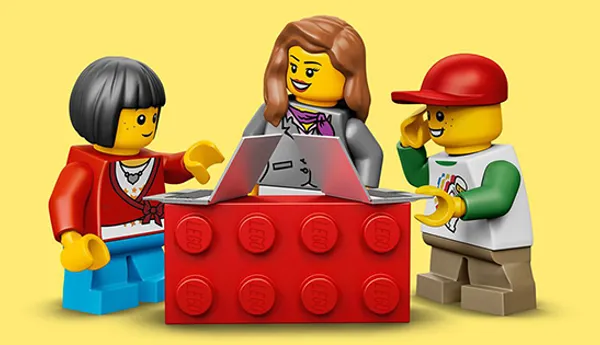 Have a question?
You can contact our friendly bookings team if you have any questions!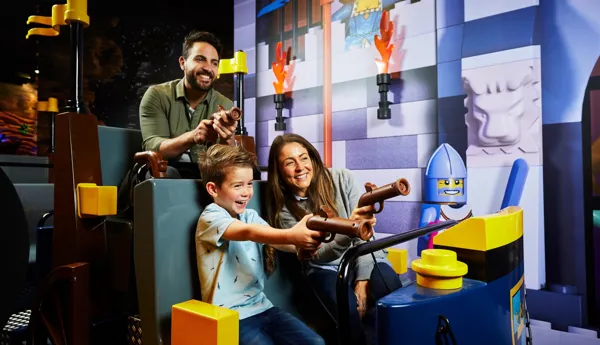 Check out what's inside!
With 2 awesome rides, a 4D Cinema and more, your students will have a great time at Australia's Ultimate Indoor LEGO Playground!