Spook-tacular Event
BRICK OR TREAT!
You do not want to miss out a night of fang-tastic fun!
LET'S GET SPOOKY!
Trick-or-treating isn't on the agenda for Melbournians this Halloween but fear not, as LEGOLAND® Discovery Centre is taking kids on a Brick-or-Treat adventure from the comfort of their own home!   
You can join Master Model Builder Kieran Jiwa for a virtual Brick-or-Treat party where kids can dress up in their scariest costume and follow Kieran's clues to find LEGO® gifts and lollies hidden around their house. Simply download the instructions sheet and press play in the below video to be part of the Halloween fun!
Please note: This video is not live and is pre-recorded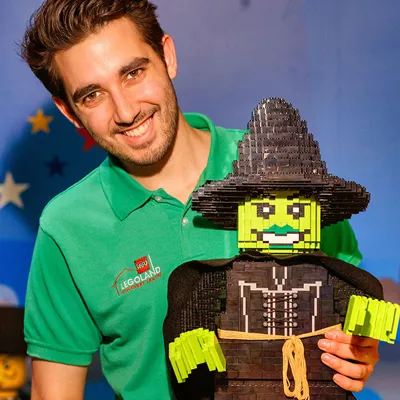 A WORD FROM KIERAN
"We are giving kids the opportunity to enjoy a fun-filled Halloween at home this year with LEGO and lollies! To pull this off, we need the help of parents who can join in on the fun by hiding the bricks and treats around their house. On Halloween, parents can play the video and kids are given a series of riddles so they can go on an adventure in their own home to find all the goodies!" - Master Model Builder, Kieran Jiwa
Watch Brick or Treat at home!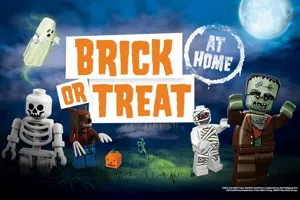 HOW TO JOIN
Step 1. Find your own lollies and LEGO
Step 2. Download the instructions and Hide Halloween treats
Step 3. Watch the above video on Halloween night or super parents can play with the kids, giving out the clues!