LEGO® Racers: Build and Test
Build your own LEGO® car and race it with friends!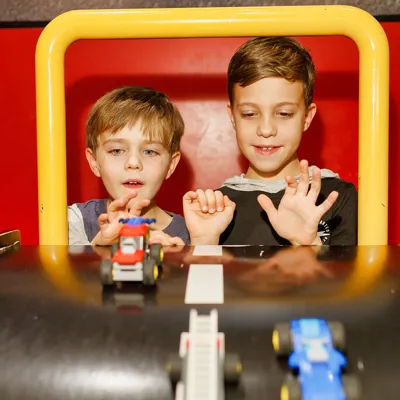 Test out your own creation!
Create an ultra-fast LEGO racing car at our Build & Test zone.
Race your vehicle on the test track for the quickest time – will your car zoom across the finishing line first? Ready. Set. GO!
How fast will your car go?