LEGO® Factory Tour
Explore the LEGO® Factory and design your own Minifigure!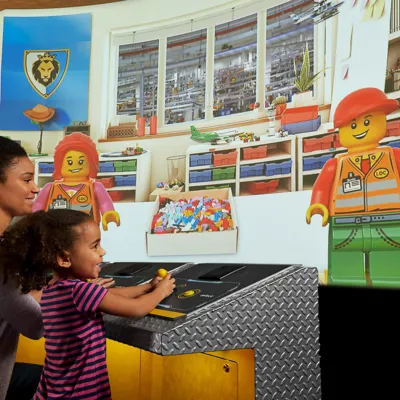 Design your own Minifigure!
TOP SECRET! Do you know how we make our LEGO bricks in so many awesome shapes and cool colours?
Go behind-the-scenes on our Factory Tour to discover how – you can take away your own special LEGO brick too!