5 things that frustrates LEGO fans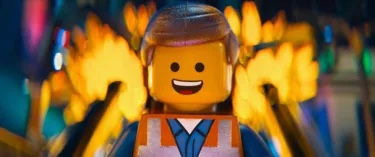 From stickers to dust, these are the things that frustrates LEGO fans most! Can you relate?
5. THAT 1 piece you can't seem to find
We all know that feeling! That satisfying first tear into the Number 1 bag, then 5 steps in, you can't seem to find an exact piece in the booklet. WHERE IS IT? You frantically look around, under every brick and plate, but you can't seem to find it! Has it been sucked into a tiny black hole in your living room? All hope seems lost, however in the corner of your eye you spot it! All is saved, for now...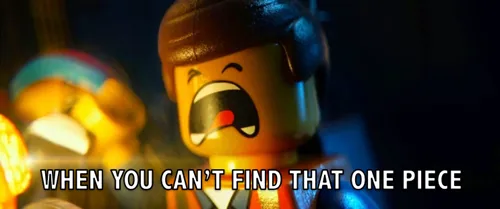 4: DUST, Dust everywhere!
So you have finally completed your set, you are really proud of it and want to show it off on your shelf so the world can see! 1 week later, as you admire your Millennium Falcon or Bugatti Chevron, you notice that they are all covered in dust! Oh the horror! It's been only 1 week, how can this be? Don't worry as we have a tip for you all! Simply buy a cheap makeup brush and use it to dust off any dust - it does wonders!
3: The Ideas set you were rooting for did not get picked
This is personal! You were cheering on this awesome LEGO Ideas build, (let's say the Futurama Planet Express Delivery Ship!) and got really pumped when it reached it's 10,000 supporters. YAY! After months of waiting for the result, you find out the results and it was not picked! Oh the disappointment, you feel almost betrayed! 
2: Stickers - Urghhh
It shouldn't be as hard as brain surgery, but it seems like its just as hard! Trying to get that sticker in the center is one of the most nerve-racking moments when building a LEGO set! The satisfaction when you actually get it right, but oh the disappointed and the shame if you get it so totally wrong, even if its on the tinniest angle, you know and you cannot forget!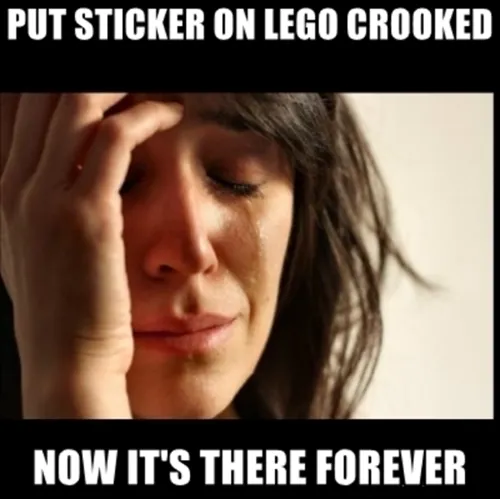 1: People calling LEGO®, LEGOs
This is something that will make every LEGO fan red! LEGO is always an adjective, there is no need to add an 's' at the end of it! If you would like to describe a lot of LEGO, simply use one of these phrases; LEGO bricks, LEGO elements or LEGO sets! If you ever meet a die hard AFOL or LEGO fan please don't say the word LEGOs - EVER! Even LEGO has weighed in on the debate!
Seems like you are in the mood to build some LEGO! Check out our large range of LEGO products on our online store now!