5 LEGO SETS TO KEEP YOU SANE IN LOCKDOWN
Saturday 14th August 2021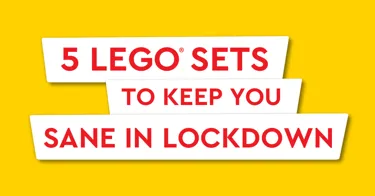 Lockdown is hard, being stuck at home isn't fun, but we can take our minds off things by doing something awesome! Here are 5 LEGO sets that will surely keep yo occupied at home! 
LEGO® Bonsai Tree 10281
Find your own little sanctuary and discover calmness with the LEGO Bonsai Tree. LEGO has even created a playlist for you to listen to whilst you are building! So make some time, maybe boil yourself some tea and just relax.
About:
The art of bonsai has captured the imaginations of tree lovers for centuries. Now you can celebrate this ancient art with the LEGO® Bonsai Tree model building kit. Enjoy a sense of calm as you carefully shape the bonsai tree model with either green leaves or pink cherry blossoms. When you're ready for a change, it's easy to swap the colored crowns to create a totally new look. Take a closer look at the pink blooms – do you see the tiny frogs that make up each blossom flower?
Learn More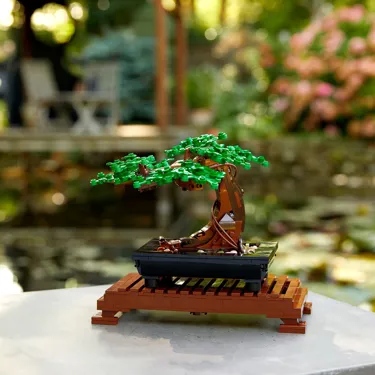 LEGO® Star Wars™ Millennium Falcon™ 75257
This is perfect for fans of Star Wars, build your very own LEGO version of the fastest hunk of junk in the galaxy!
Once you complete this one, you can take on the challenge of building the UCS LEGO® Star Wars™ Millennium Falcon™ with over 7,500 pieces!
About:
This brick-built version of the iconic Corellian freighter features an array of details, like rotating top and bottom gun turrets, 2 spring-loaded shooters, a lowering ramp and an opening cockpit with space for 2 minifigures.
The top panels also open out to reveal a detailed interior in which kids will love to play out scenes from the Star Wars: The Rise of Skywalker movie featuring Star Warscharacters Finn, Chewbacca, Lando Calrissian, Boolio, C-3PO, R2-D2 and D-O. This iconic LEGO Star Wars set also makes a great collectible for any fan.
Learn More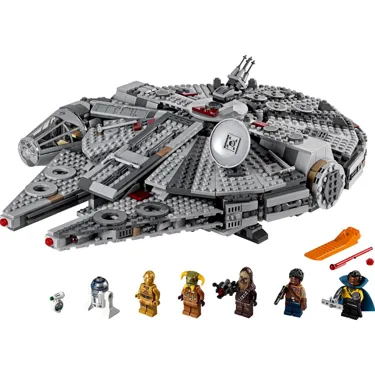 LEGO® Creator Expert London Bus 10258
Dreaming of London? Imagine yourself hopping onto one of London's iconic red double-decker buses as you build your own LEGO version. Bring a little touch of Britain in your home.
About:
Celebrate iconic design with this charming double-decker London Bus, featuring a wealth of authentic details, including a bright-red colour scheme, panoramic windshield, specially made standard-tread tires, destination sign, and an open rear boarding deck with a hand pole, ticket bin, fire extinguisher and a half-spiral staircase that leads to the upper sightseeing deck.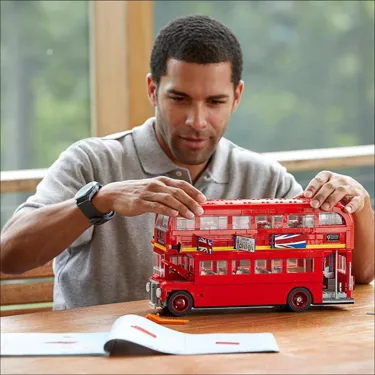 LEGO® Art World Map 31203
The world is your oyster, even though we can't travel around the world for the time being, we can still dream! Start planning your next dream holiday with the LEGO Art World Map as you slowly assemble the world piece by piece.
About:
This re-interpretation of a classic world map lets you put your creativity on display. You can use the included inspiration to build the map, or customize the oceans to give the map a personal twist and rebuild the world. Landmass sections can be moved to refocus the map on 1 of 3 sections of the world. Customize it further with colourful brick-built pins to highlight meaningful places.
Learn More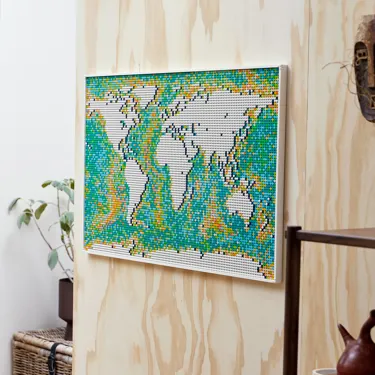 LEGO® Harry Potter™ Hogwarts™ Castle 71043
Even if you aren't the biggest Harry Potter fan, you will have a magical time building one of the world's most famous castles! 
About:
Make the magic come alive at the LEGO® Harry Potter™ 71043 Hogwarts™ Castle! This highly detailed LEGO Harry Potter collectable has over 6,000 pieces and offers a rewarding build experience. It comes packed with highlights from the Harry Potter series, where you will discover towers, turrets, chambers, classrooms, creatures, the Whomping Willow™ and Hagrid´s hut, plus many more iconic features. And with 4 minifigures, 27 microfigures featuring students, professors and statues, plus 5 Dementors, this advanced building set makes the perfect Harry Potter gift.
Learn More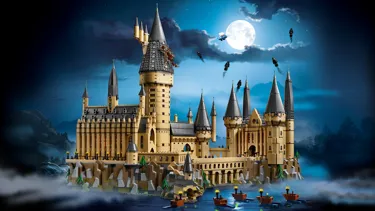 FREE SHIPPING FOR VICTORIA!*
Just to make lockdown just a little more bearable, we are giving our awesome friends in Victoria Free Shipping with $30 or over spend on our online store!*
*T&C's apply, Valid 7/8/21 - 19/8/21. For Victorian addresses only. Spend $30 or more to get free shipping.
Shop Now