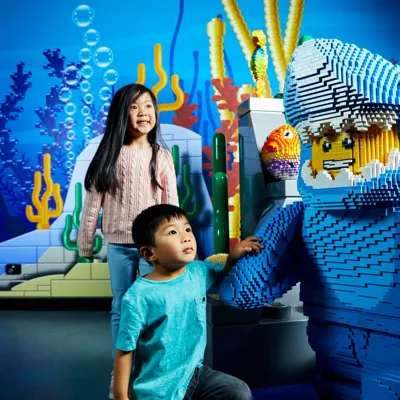 Dive in and discover!
Go on an Underwater LEGO® Quest to discover mysterious sea creatures at the bottom of the ocean with our all new interactive digital build table!
Come face-to-face with a curious, treasure-hunting LEGO octopus as the water bubbles around you on the coral reef. Complete the starfish build and pose with Shark Suit Guy for unforgettable photo opportunities. Discover the depths of your imagination in the magical world beneath the waves!
Dive in!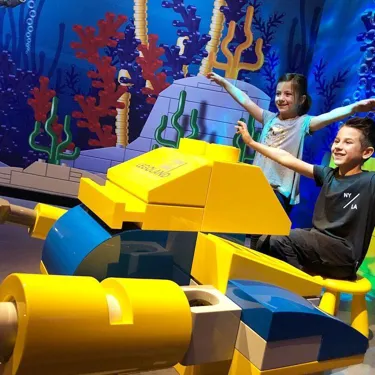 Ride the Submarine!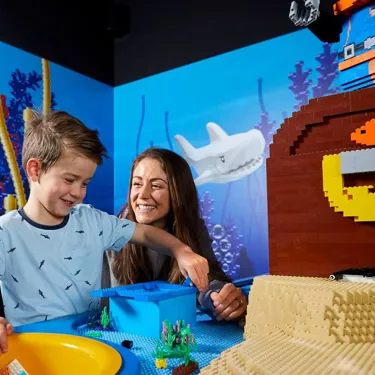 Build some LEGO® sea creatures!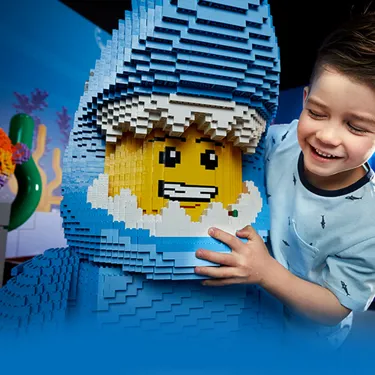 Meet Sharkman!