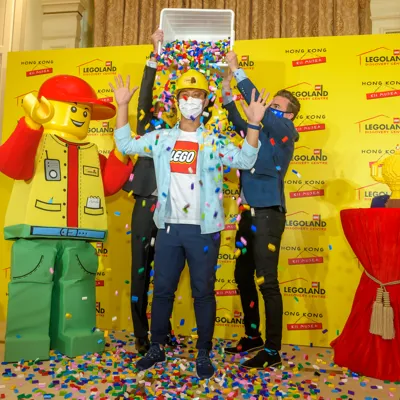 ARE YOU OUR NEXT MASTER MODEL BUILDER?
Calling all LEGO lovers, your dream job is here! We're on the look out for our new expert on bricks... our new Master Model Builder! Start The New Year With Australia's Most Bricktastic Job!
We will reveal the finalists soon! Learn more about Brick Factor below!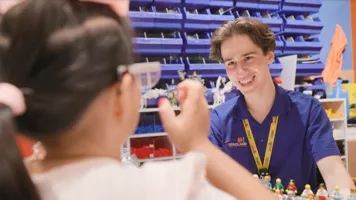 Day in the life of a Master Model Builder!
Take a look at what a Master Model Builder does day to day at LEGOLAND Discovery Centre!
About the Role
As the Master Model Builder, your primary responsibility is to:
Build awesome and amazing LEGO models that will wow visitors and media alike
Meet guests and inspire them to build and design awesome LEGO creations at our play zones - delivering fun, memorable and inspirational interactions.
Use your creative vision to design unique and amazing play experiences as part of our Creative Workshop and LEGO Little Play Squad.
Lead the conceptualization, design, production and installation of events both internally and externally. You will be comfortable as host and MC, where needed.
Be comfortable being the face of LEGOLAND Discovery Centre Melbourne and being an ambassador for LEGO. You will be inspired to create and deliver a calendar of engaging social media content and be comfortable undertaking media interviews, including TV, radio, print, web and socials.
Ensure the highest possible standards of all brick related product, including the maintenance and cleanliness of MINILAND and all models.
About You
To shine in this role, you will not only have a strong knowledge and understanding of LEGO design and building, but also an innate desire to inspire, motivate and engage with LEGOLAND Discovery Centre Melbourne's guests. 
You will have strong, customer-focused experience in a fast-paced, busy environment; and will be a strong communicator, able to build rapport with a diverse range of guests and colleagues. Strong planning, organisational and time management skills are essential: you will adept at multi-tasking have a flexible and adaptable approach, and know how to meet deadlines.

You will also be confident being the face of LEGOLAND Discovery Centre Melbourne and will embody the LEGO values of imagination, creativity, fun, learning, caring and quality. At all times, you will remember your role is to inspire the builders of tomorrow.
Please note that in line with the current Victorian Public Health Order, only suitable applicants who are fully vaccinated against COVID-19 or hold a medical exemption will be considered.
Brick Factor
The Master Model Builder will be selected at Brick Factor: a building competition open to the public that will be held in February 2022 at LEGOLAND Discovery Centre Melbourne. The event is the opportunity for LEGO® builders to showcase their skills. During the Brick Factor competition, contestants will take part in creative challenges, building original LEGO® brick models in timed rounds.
Applications have now closed
Applications closed Friday 28 January 2022