Make your own LEGO Fathers Day gift!
Thursday 19th August 2021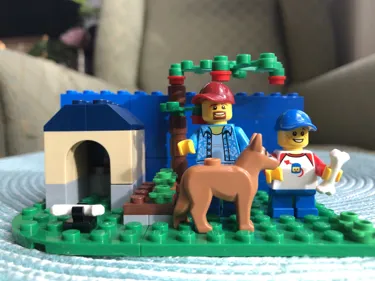 Using your Minifigures and LEGO at home, make an awesome personal gift to give to Dad!
Step 1: Find a small base plate
Step 2: Check your Minifigure collection and see if you can make a Minifigure version of your Dad and yourself
Step 3: Think about your favourite thing to do with Dad and build with LEGO
Step 4: Create a background using standard bricks and window and door elements
Step 5: Add other accessories like trees, tables or chairs
Step 6: Give to your Dad on Fathers' Day!