LEGO IDEAS BTS' DYNAMITE APPROVED!
Tuesday 22nd February 2022
BTS, BTS Dynamite, BTS Dynamite LEGO, LEGO BTS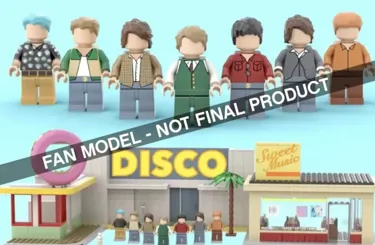 A huge congratulations to the team consisting of Josh Bretz (aka JBBrickFanatic) and Jacob (aka BangtanBricks) as their tribute to BTS and their hit song Dynamite has been selected to go into production!
The LEGO Ideas team is absolutely excited to bring BTS, one of the most popular and influential bands to life in LEGO bricks through one of their biggest hits - "Dynamite". The South Korean band has changed the landscape of pop music and transitioned into a global phenomenon with their fun, authentic music, top-notch performances and positive messages.
If you'd like to learn more about Jacob and Josh then make sure to check out their 10K Club Interview.