Amazing LEGO World Records that all fans need to know!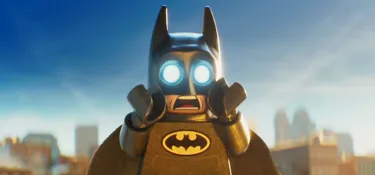 From the most expensive brick to the tallest LEGO structure, here are some cool LEGO World Records that fans need to know!
7. Largest collection of LEGO Minifigures
If you think you have a lot of Minifigures at home, well we have some news for you! The current record holder for the largest collection of Minifigures is Fabio Bertini (Italy) in San Marino, San Marino, who has a collection of 3310 minifigures (not including duplicates)! His collection includes Minifigures that date back all the way to the 1970's!
6. Largest collection of LEGO® sets
This one is close to home! Frank Smoes from Melbourne, has the world's largest collection of LEGO® sets! Smoes currently holds the record for "The largest collection of interlocking plastic brick sets in a private collection" with 3,837 sets in his collection, which boasts at least 1.2 million LEGO® bricks and pieces, and over 8,000 Minifigures that he has been collecting since 1980! Wow, the dedication!
5. Tallest structure built with LEGO® bricks
In June 2015, LEGO Italia attempted to build "The tallest structure built with interlocking plastic bricks" and succeeded, the tower measured a cool 35.05m from the ground! We know how hard it is to build a LEGO tower without making it fall! 18,000 proud LEGO® builders participated in the achievement and it was estimated that about 550,000 LEGO® bricks was used to make the tower! You would be impressed to know that according to the Guinness World Records, "no adhesives or supporting structures of any kind may be used in any way to strengthen the structure" – so no glue (or Kragle) was used!
4. Fastest time to build the LEGO® Star Wars 75192 Millennium Falcon™ (team)
Have you ever built the Millennium Falcon, we definitely have! Ohh so many bags and the hours spent building the set! Well there has actually been a team of guys from Germany who complete the entire set in only 2 hours, 51 minutes and 47 seconds! The record was was achieved by Johannes Roesch, Kathi Stutz, Ralf Johannes and Gabriel Cabrera Parra in Walldorf, Germany, on 18 July 2019 – it helped that they were also huge Star Wars fans! If you had the chance, would you build the Millennium Falcon again?
3. Largest LEGO® brick flag
Our sister attraction, LEGOLAND® Discovery Centre Toronto currently holds the title of 'Largest LEGO® brick flag' – the flag was made to celebrate Canada Day! The flag measures 3.47m high and is 6.46m wide with 248,062 LEGO used to make the giant model! We are so proud of our sister attraction! 

 "We're excited to have made history just in time for Canada Day, and for guests to enjoy the flag in our attraction for years to come. We hope the flag proves to children that their imagination is the only limitation to what they can construct," Noel Straatsma, Master Model Builder
2. Largest LEGO® brick Ferris Wheel
Who doesn't love rides! The world's largest LEGO brick Ferris Wheel has a diameter of 3.38 metres with a total of 43 carriages that can actually fit Minifigures inside! Tomáš Kašpařík from Czech Republic built the ginormous LEGO structure on 22 October 2017 and the record still stands to this day! Call us impressed!
1. Most Expensive LEGO® Brick ever sold
If you thought LEGO was expensive then check this out! The two-by-four LEGO brick which was crafted in 14 carat gold, was sold to an anonymous buyer for $12,500 USD (almost $17,500 AUD) by Brick Envy, Inc. in 2012. What makes the brick so special you might ask? Well not only was it made from gold, but it was actually a gift for long serving LEGO employees who served the company between 1979 to 1981!
Facts of LEGO World Records credit to Guinness World Records
THINKING ABOUT LEGO?
Seems like you are in the mood to build some LEGO! Check out our large range of LEGO products, including LEGOLAND Exclusives on our online store now!