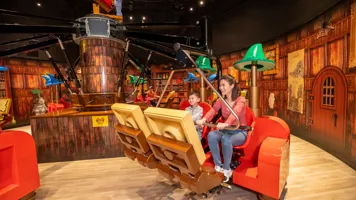 Play is awesome here!
Enjoy the ultimate LEGO® indoor playground —an exhilarating destination filled to the brim with indoor family and kids' activities for an unforgettable day of FUN!
Surround yourself with millions of LEGO® Bricks, take flight on Merlin's Apprentice Ride, blast skeletons on Kingdom Quest ride adventure, see your favorite characters on LEGO® 4D Studio, and build epic LEGO® creations alongside master builders!
Exciting LEGO® themed play areas and activities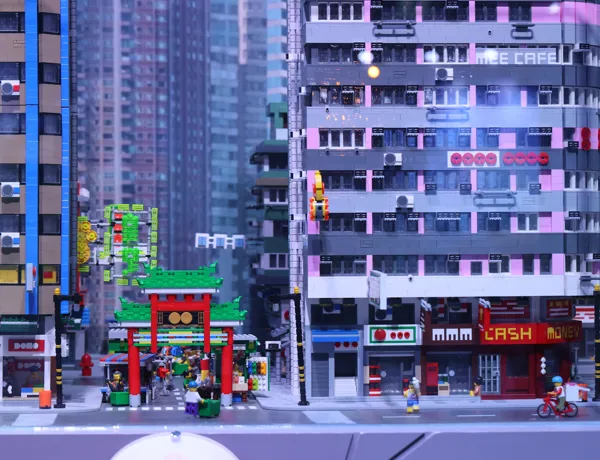 MINILAND®
Immerse yourself in MINILAND® - an engaging play area that showcases the beloved buildings and landmarks of Hong Kong, recreated with over 1.5 million LEGO® bricks!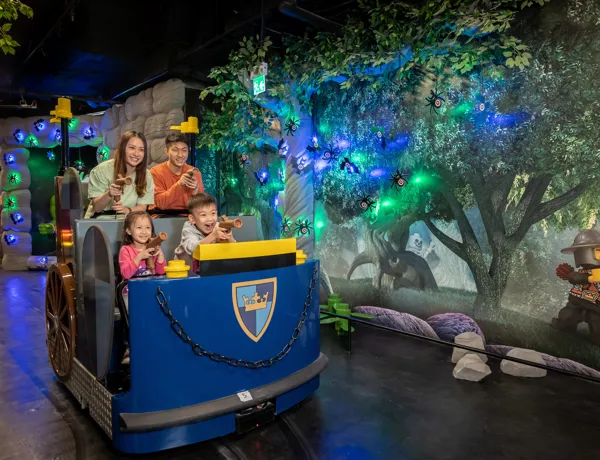 Kingdom Quest
Join the daring mission in our Kingdom Quest play area! Board your chariot and rescue the captive princess!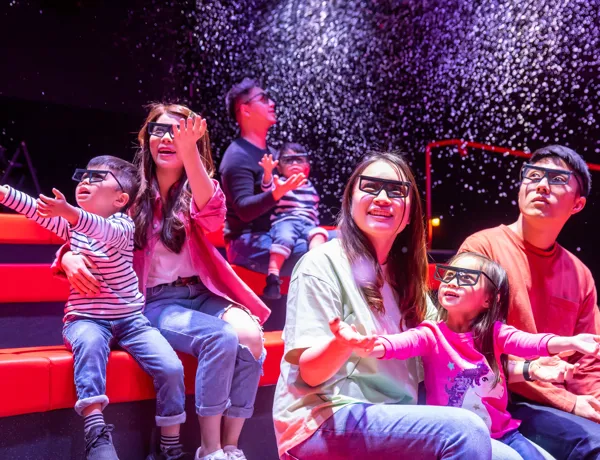 LEGO® 4D Studio
Experience the magic as our 3D video transforms into a 4D interaction, complete with rain, wind, and even snow, all indoors!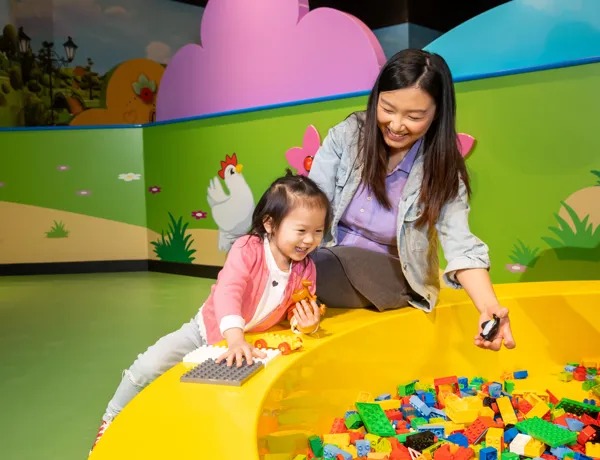 DUPLO® FARM
Unleash your creativity in our DUPLO® FARM ADVENTURE, a perfect family activity where little builders can let their imaginations soar!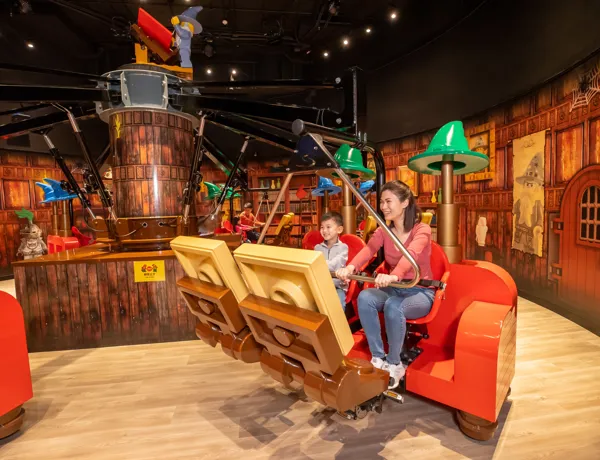 Merlin's Apprentice
Pedal the magical cart in our play area - Merlin's enchanting potion chamber and become his new wizarding apprentice!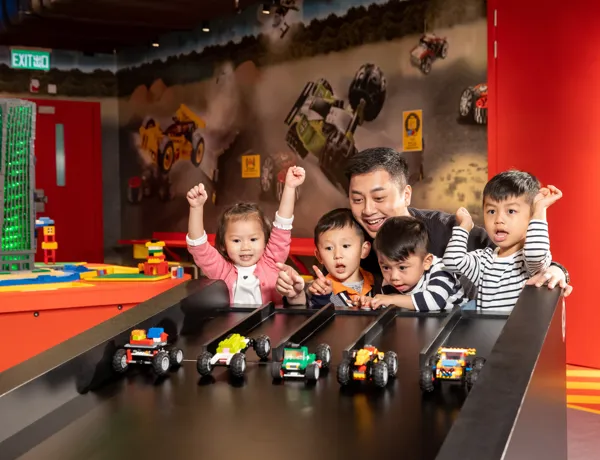 LEGO® Racer: Build and Test
Ready. Set. Go! Experience an exhilarating time as you race your vehicle on the test track. Who will claim the quickest time? Will your car zoom across the finishing line first? Let' try!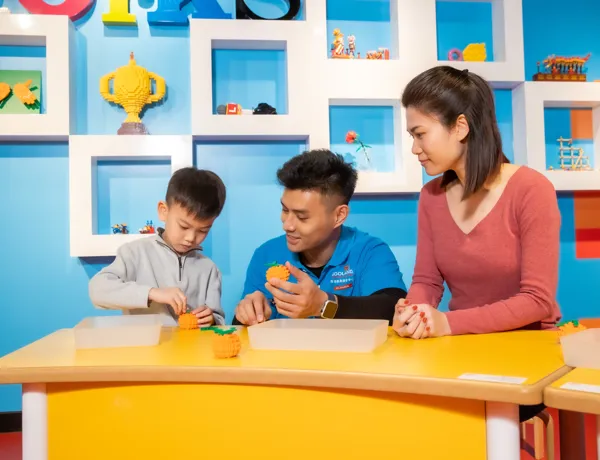 LEGO® Creative Workshop
Catch our special workshops, a must-try indoor family activity, to discover insider tips and super tricks on building with LEGO.
LEGO® FRIENDS
Join us in the vibrant Heartlake City play area! Spend time with the Friends or build and create new and thrilling additions to the city.