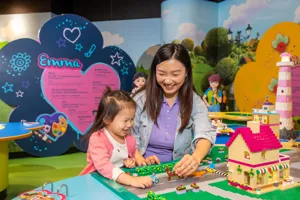 LEGO® FRIENDS
Heartlake City is home to five friends - Olivia, Stephanie, Emma, Andrea and Mia, whose mission is to make their home and the world a better place. Get to know each of the friends and their special and unique personalities, and help them to build a totally awesome city.
Visiting Heartlake City is all about creating stories and building additions to sit beside the impressive buildings in the city. The only limitation is your imagination.  
Which friend will be your new BBF? Or perhaps, they all will? We can't wait for you to visit Heartlake City and leave your mark with totally awesome creations.
Book Now
Other play areas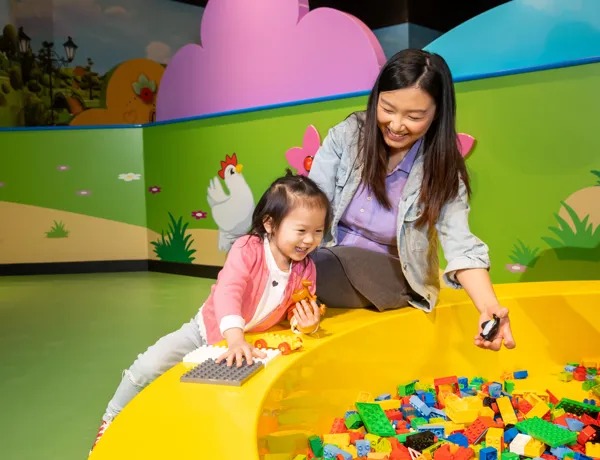 DUPLO® FARM
Unleash your creativity in our DUPLO® FARM ADVENTURE, a perfect family activity where little builders can let their imaginations soar!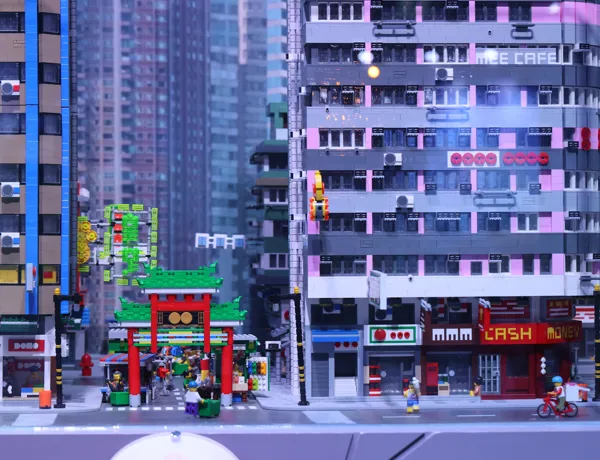 MINILAND®
Immerse yourself in MINILAND® - an engaging play area that showcases the beloved buildings and landmarks of Hong Kong, recreated with over 1.5 million LEGO® bricks!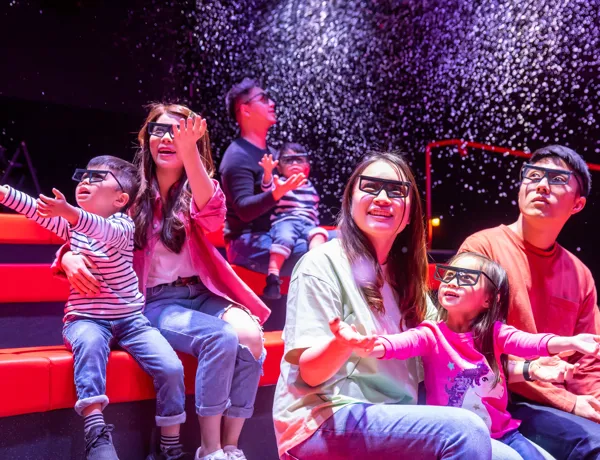 LEGO® 4D Studio
Experience the magic as our 3D video transforms into a 4D interaction, complete with rain, wind, and even snow, all indoors!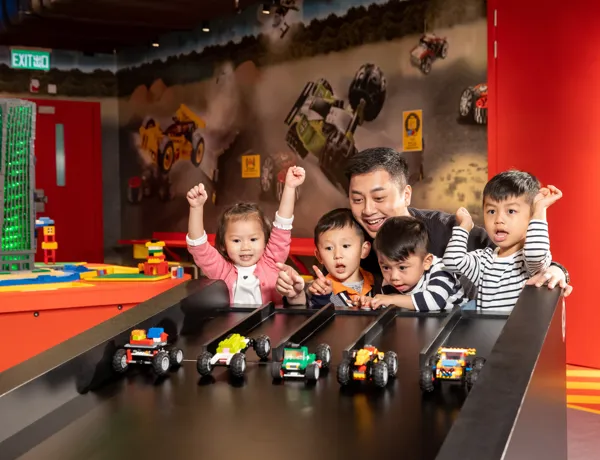 LEGO® Racer: Build and Test
Ready. Set. Go! Experience an exhilarating time as you race your vehicle on the test track. Who will claim the quickest time? Will your car zoom across the finishing line first? Let' try!