LEGO® City of Champions
A new team of LEGO® Minifigure is calling for brave contesters to step up and join in the global event City of Champions at LEGOLAND® Discovery Centre Hong Kong. Kids and adults, unlock your imagination, discover endless stories and play with one goal: to become Champions!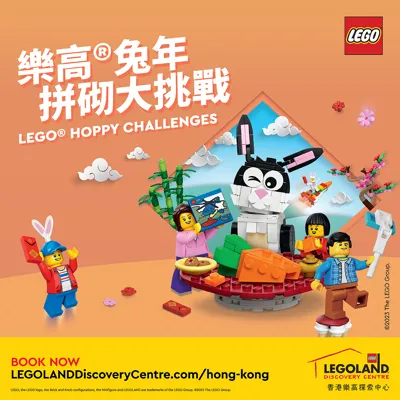 Bricktacular Lunar New Year Celebration
LEGOLAND® Discovery Centre Hong Kong is about to bring a "Bricktastic Lunar New Year" to the city. Guests immerse themselves in Chinese-style celebrations and unleash their creativity by building New Year-themed Minibuilds with specially curated festive bricks.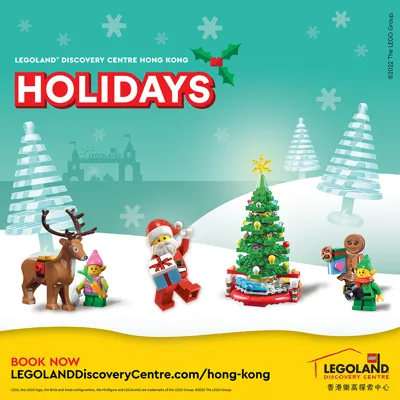 Christmas Bricktacular
Join the Christmas Treasure Hunt and Find Santa Claus This Christmas at LEGOLAND® Discovery Centre Hong Kong. Unleash your creativity and enjoy Christmas BRICKTACULAR!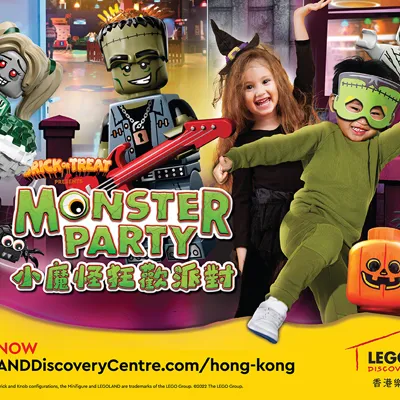 Brick-or-Treat: Monster Party
LEGO® Monsters are taking over this Halloween season at LEGOLAND® Discovery Centre Hong Kong. Get into the Halloween spirit and have an unforgettable celebration with all your favourite LEGO® friends, including the latest 4D experience 'The Great Monster Chase!'.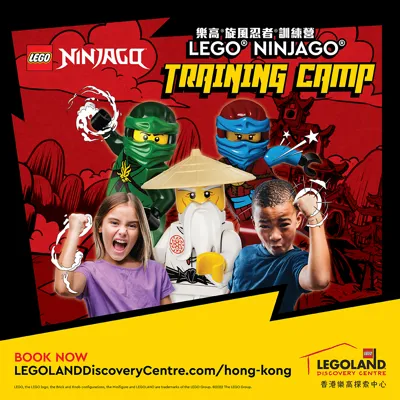 LEGO® NINJAGO® Training Camp
Through a series of fun challenges, the new recruits will be taken on a journey to prove their Ninja skills and make it into Master Wu's elite team of Ninja. All Ninjas who complete all five challenges will receive a certificate.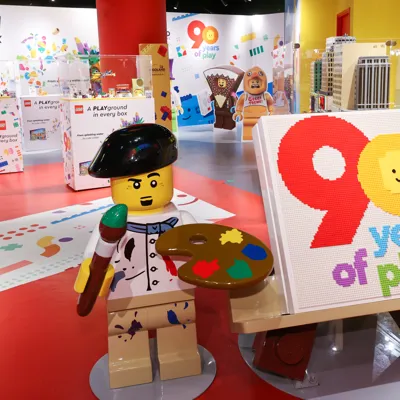 LEGO® 90th Anniversary Celebration
This year, LEGO® is celebrating its 90th Anniversary with the theme "Make the world a playground". To join the fun, our Master Model Builder has collected various iconic LEGO® products to display at LEGOLAND® Discovery Centre Hong Kong from now until 31 August 2022, including the first version of LEGO® Bricks from the 1950s, the first LEGO® Train Rail from the 1960s, the best-selling LEGO® Family set in the 1970s and more. Guests will be able to explore the history and fun facts of LEGO® from the exhibits.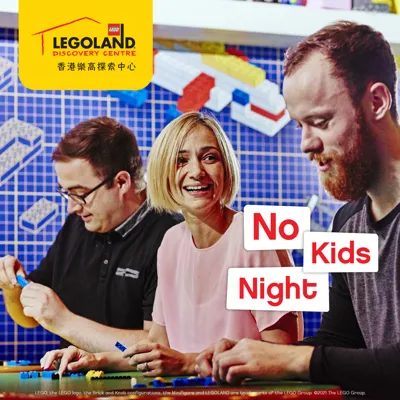 NO KIDS NIGHT
All adult fans of LEGO® are welcome to join the event and go on an adventure to explore LEGO® NINJAGO® on a chill Friday. Master Wu, the wise and ancient master of the ninjas, is recruiting a new crew to join his Ninja team. All guests will be given a NINJAGO® headband upon entry, turn themselves into Ninjas and take on a journey to master the three key Ninja virtues - courage, generosity and curiosity.