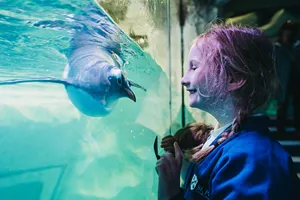 National SEA LIFE Birmingham
Make a day of it and add on a trip to the National SEA LIFE Birmingham!
Located only 2 minutes away pupils can discover new creatures and unique ecosystems as we introduce your pupils to over 2,000 marine creatures!
This school programme is perfect for introducing pupils to a range of scientific topics and encouraging excitement and curiosity about marine phenomena in the natural world.
It has been designed to support several core elements of the National Curriculum.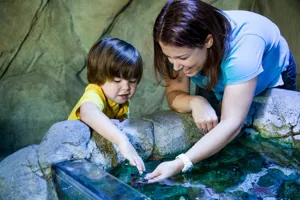 What do you get?
Over 2,000 creatures to learn about, including gentoo penguins, a shiver of sharks, a giant green sea turtle and more!
Get closer than ever before in the UK's only 360º Ocean Tunnel
Feeding demonstrations and talks throughout the day
Learn about marine habitats ranging from rivers and lakes to deep oceans
The chance to touch a starfish at our interactive rockpool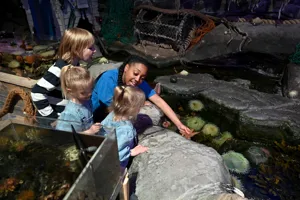 SEA LIFE Workshops
KS2 OUR SEA CREATURES
Learn about some of our core SEA LIFE creatures! Together they will dive into a world of amazing discovery to learn about three core creatures: sharks, jellyfish and seahorses – understanding their different needs and completing exclusive SEA LIFE quizzes for each
KS2 HABITAT EXPLORERS
Become Habitat Explorers as you dive deep underwater into the ocean habitats of some of our SEA LIFE creatures! Jump into a world of amazing discovery to learn about the different zones of the ocean and the creatures that live there
KS2 SEA DEFENDERS: PLASTIC POLLUTION
Investigate why it is important to protect our oceans and raise awareness of pupils own relationships with the ocean and how their daily actions can positively or negatively affect the marine environment.
Find Out More
How To Book
Please click on the button below to fill out the provisional school booking form.
Please note, all school trips must be booked in advance and can not be booked on the day.
Workshops will be based on a first-come-first-served basis upon booking.
Large groups may need to be split up.
Book Now