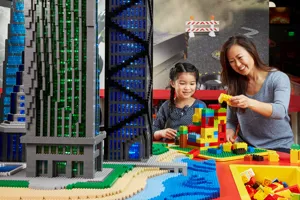 Earthquake tables (KS 1-3)
Are you ready to become a master builder? Emmet needs your help building a skyscraper.
How do you build a tower to withstand powerful earthquakes and how does this affect civilisation?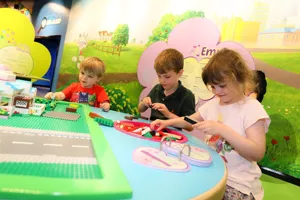 LEGO Friends Storyboard (KS 1-2)
Heartlake City is the ideal place for your pupils to create story boards and narratives. Use the scenery, characters and your imagination to bring your story to life.
Why not have a go at building a scene from your story?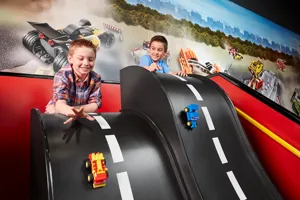 Build & Test (KS 1-4)
Will your car go faster or slower with bigger wheels? Will adding weight increase the speed?
Build, test and race your vehicles to see what happens! Then evaluate and discuss your findings to the group.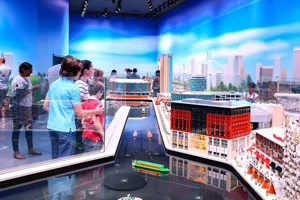 Miniland (KS1)
Watch your city change from day to night in MINILAND. Have you visited any of the landmarks before?
Explore and discuss how the landscape has adapted and developed over the years and what this means for the city.
How to book
Please click on the button below to fill out the provisional school booking form.
Please note, all school trips must be booked in advance and can not be booked on the day.
Workshops will be based on a first-come-first-served basis upon booking.
Large groups may need to be split up.
Book Now