Keeping you safe
We've introduced a range of enhanced health and safety measures so you can rest assured you and your little ones can enjoy safe creative play on your visit. These include
Thorough deep cleaning in place between all play sessions
One way systems in our Soft Play area
Social distancing aids and hand sanitiser available throughout the attraction
Freshly cleaned and disinfected LEGO bricks are also available for each play session.
Find out more about our new measures here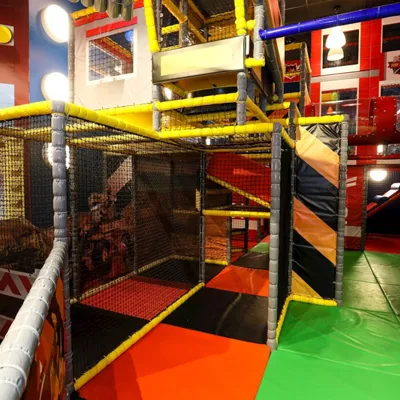 Soft Play Now Open!
LEGO City themed Soft Play has now reopened with enhanced health and safety measures in place for safe creative play, including deep cleaning and a new one way system.
It will be open during your play session for your little ones to enjoy.
Who can get to the end first? 3, 2, 1... GO!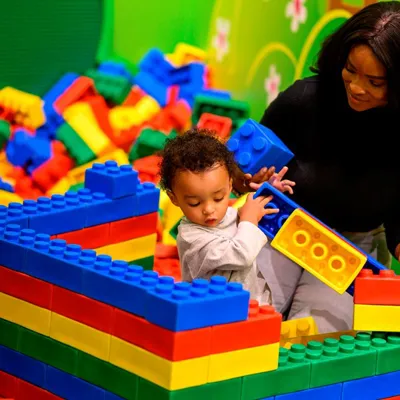 DUPLO® Farm Now Open!
DUPLO bricks are perfect for smaller children (aged 0-5) and we have loads of them to play with in our new DUPLO Farm, perfect for little explorers!
We also have extra large soft bricks to enable your children to safely build their own giant creations. What will they discover?
What can I experience in the play session?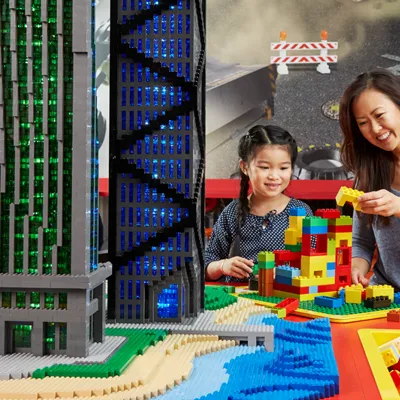 LEGO® City Builder
Bring your imagination and creativity to life in our new City Builder experience where you'll help build the coolest LEGO City ever, your very own Miniland!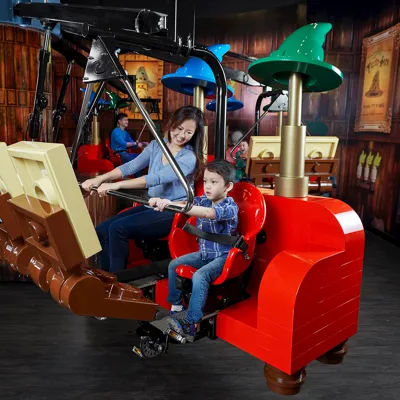 Merlin's Apprentice Ride
Enter Merlin's magical potion room and discover a LEGO® wizard's world of spells and sorcery. Round and round you go, pedal as fast as you can to help Merlin conjure his magic – can you reach the skies and become Merlin's top wizarding apprentice? 
LEGO® 4D Cinema
Experience an awesome movie in our LEGO® 4D Cinema! Now showing LEGO® City: Officer In Pursuit, featuring brick-tastic high speed vehicle chases, thrilling helicopter pursuits and more!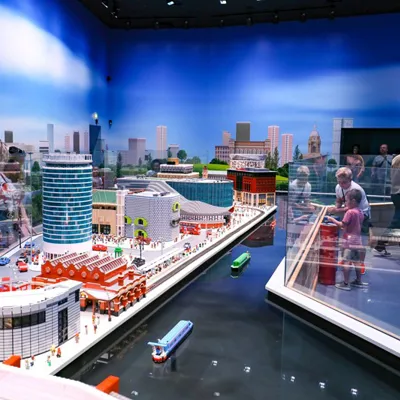 Explore LEGO® MINILAND
Explore and play with a miniature interactive LEGO version of Birmingham and the Midlands! See airships swoop and towers glow as the little land changes from day to night.
LEGO® Creative Play
You will have plenty of time to get creative as you use specially cleaned and disinfected LEGO bricks to come up with cool creations of your own.
Don't forget to speak to one of our Master Builders for top building tips!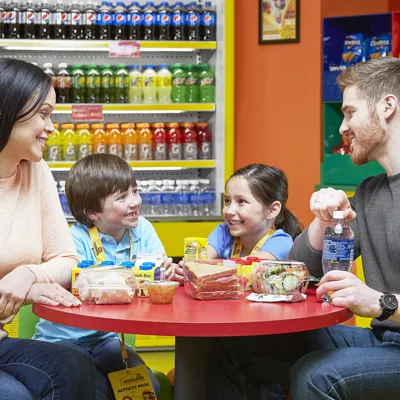 LEGO® Cafe
Need a moment to unwind after all the fun? Our cafe is open with additional safety measures, serving hot and cold drinks and a selection of snacks for you to enjoy!
Weekend Play Session Schedule ( Saturdays & Sundays only)
9:30 - 10.00 Arrival and LEGO play
09.30 - 12.00 LEGO free build
10.15 - 11.45 LEGO City Soft Play
10.00 - 10:55 Merlin's Apprentice 
10.00 - 11:30 4D Cinema Experience
11.00 - 11:30 Daily build challenge winner announced
11.00 - 11:45 LEGO free build
12.00 - Play session ends
13:00 - 13:30 Arrival and LEGO play
13.00 - 15.30 LEGO free build
13:30 - 14:25 LEGO City Soft Play
13:30 - 15:00 Merlin's Apprentice
13.45 - 15.15 4D Cinema Experience
15:00 - 15:30 Daily build challenge winner announced
14:00 - 15:15 LEGO free build
15:30 - Play session ends
16:00 - 16:30 Arrival and LEGO play
16:00 - 18:30 LEGO free build
16:30 - 18:00 LEGO City Soft Play
16:30 - 17:25 Merlin's Apprentice 
16:30 - 18:00 4D Cinema experience
18:00 - 18:30 Daily build challenge winner announced
17:30 - 18:15 LEGO free build
18:30 - Play session ends
Weekday Play Session Schedule (Mondays - Fridays)
10.30am - 12.00pm  Enter the ultimate indoor LEGO playground
11.00am 4D Cinema
11.30am Story Time
12.00pm 4D Cinema
12.30pm Story Time & Merlin's Apprentice ride
13.00pm 4D Cinema
13.30pm Story Time or Meet & Greet a LEGO character! (socially distanced)
14.00pm Play session ends