Located at Arena Birmingham
Monday - Friday 11am - 4pm, Saturday 10am- 6.30pm, Sunday 10am - 4pm
You don't need a ticket to visit our store
Take home a souvenir from your LEGO® adventure at LEGOLAND Discovery Centre Birmingham or pop by any time – you don't need a LEGOLAND® Discovery Centre ticket to visit our shop!
Our store is stuffed with awesomeness! We've got all the latest LEGO® products, including LEGO CITY, LEGO HARRY POTTER and LEGO STAR WARS. Also:
Meet the LEGO experts - our brick experts can use their knowledge to help you find the latest set or find the perfect gift - ideal for all your festive gifts!
See all of the Exclusive LEGOLAND sets only available to purchase from select LEGOLAND outlets
Other information
LEGOLAND Discovery Centre Annual Pass Members receive a 10% discount on select items. Discount does not apply to already discounted products - full priced items only.
We do not accept LEGO® Gift Cards as a form of payment in our shop.
LEGO VIP cards cannot be credited with points on purchase from the shop. However a 5% discount will be issued to LEGO VIP members when the card is produced prior to purchase.
Unfortunately we do not sell gift cards.
Love 2 Shop vouchers are not accepted for purchases from the shop.
Product & Offers
Pick A Brick & Build A Minifigure
Unfortunately we regret to inform our guests that we will not be able to provide Pick A Brick or Build A Minifigure experiences until further notice.
However the store will have pre-packaged offering of select combinations for customers to purchase.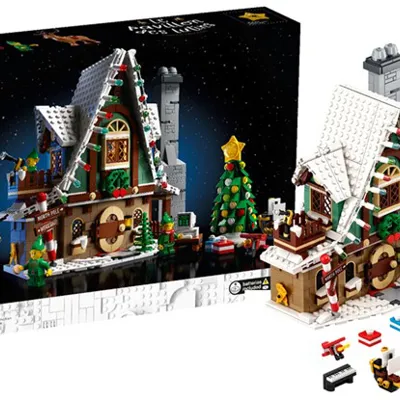 Elf Club House
This quaint, colourful cottage is where Santa's fun-loving elves enjoy their hard-earned time off by cooking waffles, wrapping presents, and going on rocket-powered sleigh rides. It even has a rooftop telescope they can use to follow Santa's Sleigh as it takes off into the night sky on Christmas Eve. A decorated Christmas Tree is surrounded by gifts and a computer helps the elves keep track of who's naughty and who's nice!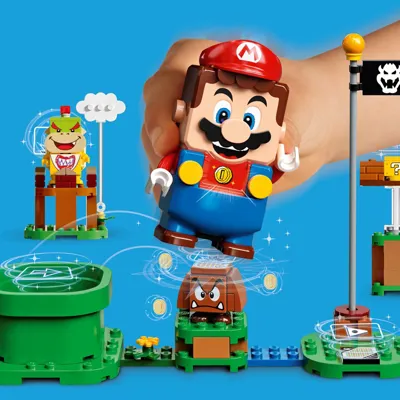 LEGO® Super Mario™
Collectable LEGO® Super Mario™ toy building sets bring a family-favourite character into the real world. The action begins with the Adventures with Mario Starter Course, featuring the highly interactive LEGO Mario™ figure. Great for group competitions and nurturing kids' problem-solving skills and creativity, this modular LEGO play set can be rearranged and combined with Expansion Sets to create unique levels. The free LEGO Super Mario app also offers many fun ways to enhance play.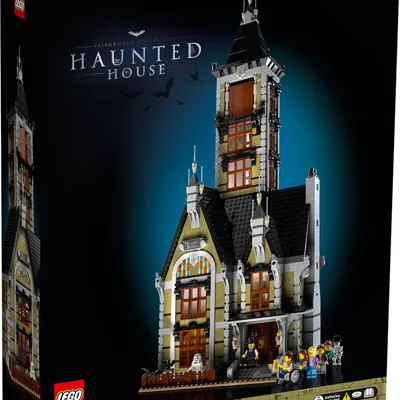 Haunted House
Welcome to Manor von Barron, a spooky Haunted House theme-park ride packed with chills and thrills for all who dare to enter. Once home to one of the world's greatest villains who travelled the globe in search of treasures to steal, this Haunted House is a nostalgic throwback to classic LEGO® adventure sets, so be sure to look for rare bricks and ancient artifacts hidden throughout this spooky set!