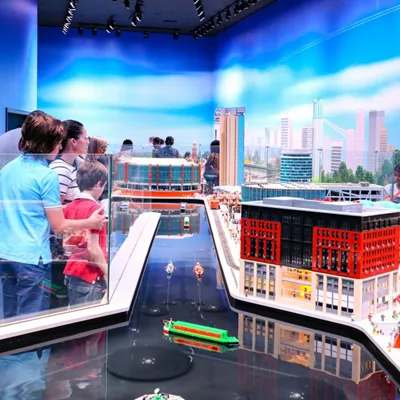 Sneak a peek at our spectacular miniland
It's built from A LOT of bricks: over 1.5 million!
Explore and play with the interactive city 
See airships swoop and towers glow as the little land changes from day to night
Our mischievous Minifigures love hiding in MINILAND – who will you spot? 
Check out the World's smallest Primark!
Bring your imagination and creativity to life where you'll help build the coolest city ever, your very own Miniland! Every day, you can create buildings in the most unique city that you can imagine. From huge skyscrapers to cosy cottages, the possibilities truly are endless.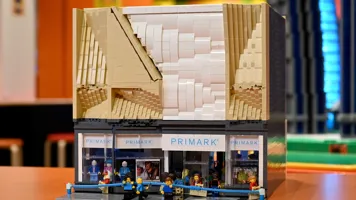 The world's smallest primark!
Birmingham may be home to the world's largest Primark store but now the city has another claim to fame as we have opened the doors to the smallest Primark in the world which will be taking its place in MINILAND!
Built from 2988 Lego bricks, the model features a replica of the store's interior and exterior, including The Primark Café with Disney, a beauty salon and 203 items of clothing along with minifigures of some of the actual local Primark colleagues.
Watch the design and build from our Master Model Builder Michelle.