Introducing the worlds smallest Primark
Tuesday 19th October 2021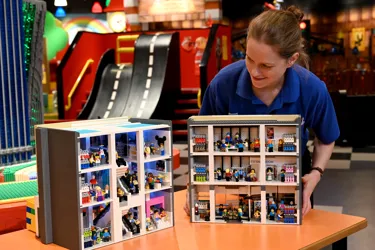 Birmingham may be home to the world's largest Primark store but now the city has another claim to fame as we have opened the doors to the smallest Primark in the world which will be taking its place in MINILAND, our LEGO version of Birmingham within the centre!
Built from 2988 Lego bricks, the model features a replica of the store's interior and exterior, including The Primark Café with Disney, a beauty salon and 203 items of clothing along with minifigures of some of the actual local Primark colleagues. But the detail doesn't stop there, the build also features 12 mannequins, 4 escalators, 2 tills and even miniature LEGO Birmingham shoppers exiting the store with the brand's iconic, brown paper bags!
Our Master Model Builder Michelle has done an awesome job of designing and building petite Primark but don't just take our word for it, watch this video and see for yourself!