Trips with children
Discover many other leisure activities in and around Oberhausen that are perfect for families with children.
How about, for example, a visit to SEA LIFE Oberhausen right next door?
Leisure activities in the Ruhr area

Immerse yourself in the fascinating underwater world of the largest SEA LIFE aquarium in Germany! As special highlights, you can expect a glass tunnel through the 1.5 liter tropical ocean basin and a view of Germany's largest shark rearing area. Combined tickets with the LEGOLAND Discovery Center Oberhausen available here.
More information
Embark on a journey from the sources of the Rhine to the depths of the Pacific Ocean. With over 5,000 sea creatures in more than 50 specially designed tanks and an exhibition area of ​​around 4,000 square meters, Oberhausen is home to Germany's largest SEA LIFE aquarium: Walk through the ten-meter-long acrylic glass tunnel and admire the majestic round-headed fiddle rays, various types of shark and the great green Sea turtle 'Twiggy' in the 1.5 million liter ocean basin.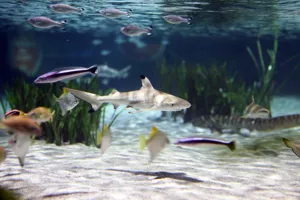 But there is much more to discover: In the shark rearing facility, young and old can watch sharks and rays grow up and in the shelter you can get interactive and playful tips on how to contribute to marine protection. Dare to take a 15-minute tour with the glass-bottom boat over the tropical reef or take a look outside into the playful "world of otters".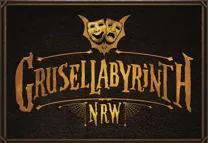 Become part of a breathtaking live horror adventure with spectacular innovations.
The main attraction "Phantom Manticore" offers 100 minutes of pure scary fun and the finest goosebumps. The setting for the new adventure is a Parisian Grand Hotel from 1928, in which a terrible phantom is up to mischief. At the side of a reporter, the audience becomes an investigator in the gruesome crime story about the Phantom Manticore.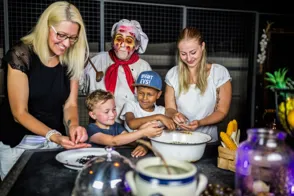 Dive into the adventure area and enjoy unprecedented views under the mighty winding tower.
Relax and watch your little ones discover the adventurous water world of the AQUApark to their heart's content. Go full throttle on our three superlative slides or experience the sun and a good mood in the fresh air, outside in the outdoor pool area. Pull your laps in the sports area and promote your fitness with our diverse range of courses.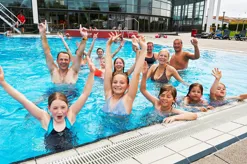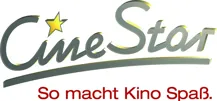 Big cinema in the Ruhr area: Europe's largest shopping center not only has numerous dining and shopping options, but also the CineStar multiplex cinema with 2,539 seats, spread over nine 3D-capable halls.