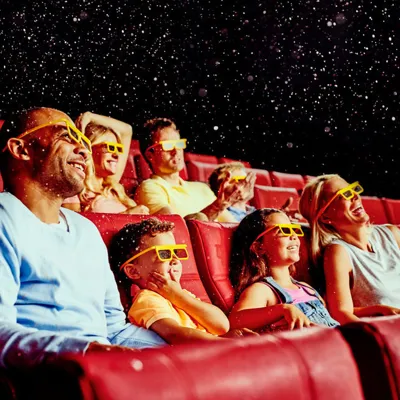 Action
A special kind of film experience awaits you in the LEGO Studios 4D cinema! An exciting cinema experience with surprising special effects lets you become part of an adventurous story. You will be sitting in your seat excitedly when an unbelievable adventure in 3D full of action opens up before your eyes and the fourth dimension with gusts of wind, rain, lightning and even snow in the auditorium is brought to life.
A wide variety of 4D films from different LEGO® universes are shown in constantly changing order:
NEW: THE GREAT MONSTER CHASE
The magical adventure "Magic Oath"
LEGO® City 4D: Cops in Action
LEGO® NINJAGO® 4D: Masters of the 4th dimension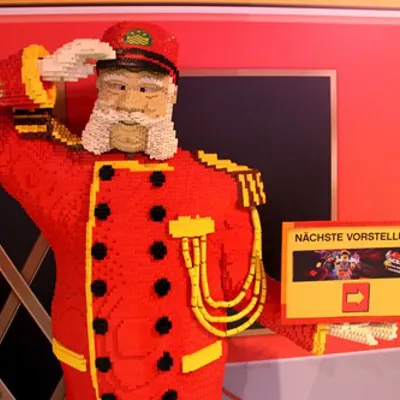 More Information
The films last about 20 minutes. For better entertainment there is a popcorn machine in the entrance area of ​​the cinema (extra cost). Children under 8 years of age must be accompanied in the 4D cinema.
Which performance is shown next is posted in the center on a board. There is no general, fixed order here. The performances are tied to specific times. The cinema can be left at any time. Entry is only at the beginning of the film. The effects can be found in all films.
Safety instructions: The films shown in the 4D cinema are not suitable for babies or for people who are sensitive to light or sudden noises. Children must be accompanied by an adult to go to the cinema.
Caution: you will get wet!