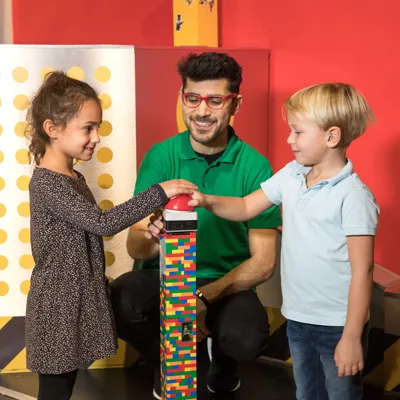 How do you produce LEGO bricks?
Take part in a fascinating tour of the LEGO factory with Professor brick-on-brick, where you can find out how finished building blocks are made from colored granules.
In our LEGO factory you can look forward to:
colorful colors
zealous workers
and sounds from the LEGOLAND® Discovery Center's own LEGO factory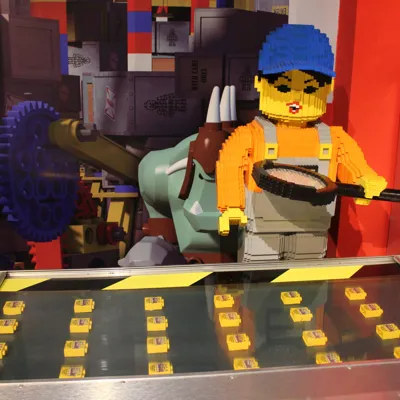 More Information
The show takes place daily for every visitor as the first stop in the center. For this purpose, the families gather in an anteroom, in which a film about the creation of the LEGO brand is shown until they enter the factory. Professor Brick on Brick finally picks up the families and accompanies them to the factory. There the children interactively experience how a LEGO DUPLO brick is made. By starting the various machines (furnace, casting machine, printing) you can give the professor a helping hand during his demonstration.
The show is geared towards families with children ages 3-10 and lasts approximately 5 minutes.