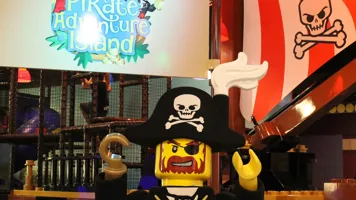 Ahoi!
Set the sails and become part of the adventure:
Discover the pirate island with pirate ship, DUPLO jungle, knight's castle and other play areas in the LEGOLAND Discovery Center Oberhausen.
Look forward to numerous pirate adventures for young and old:
a DUPLO jungle for the youngest visitors
a large pirate ship with interactive elements
a climbing area in the look of a castle
a LEGO construction table shaped like a pirate island
Laser cannons to overturn ships
new LEGO models in pirate look
More Information
While adventurers can let off steam on the huge pirate ship and the knight's castle, with the DUPLO jungle there is also a new place for the little ones to get creative. Families are invited to discover the pirate island with many interactive elements together and go on a treasure hunt.
In the DUPLO jungle the smallest pirates get their money's worth. Here you can not only explore an exotic landscape made of huge DUPLO stones, but also create great structures together with your companions at a large DUPLO construction table. Here everyone becomes a jungle explorer.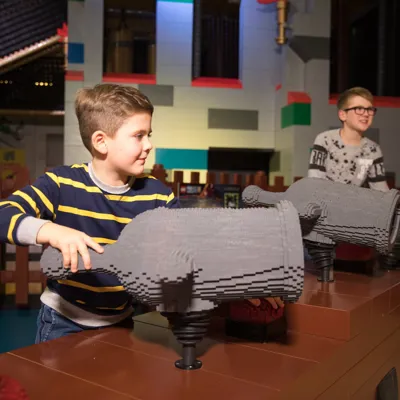 Passing mysterious doors and hidden viewpoints, it goes up to the crow's nest of the pirate ship. From here, all brave pirates can see the LEGOLAND Discovery Center from high above.
Right next door you can build your own little pirate island from LEGO bricks on mysterious construction tables. The LEGO construction table, designed like a real treasure island, invites young and old adventurers to populate it with self-made pirate boats or sea monsters. Here everyone creates their very own pirate adventure.
Another highlight is the somewhat different "sinking ships", in which courageous pirates can capsize ships with the help of laser cannons. Who is brave enough to plunge into the waters as a real pirate?
The pirate island also has exciting new LEGO models ready. Here, too, our model construction team showed all their skills to bring LEGO crabs, starfish, pirates and Co. to life.