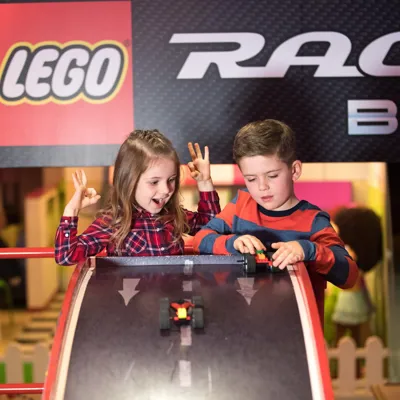 Build & test Centre
Creativity is required here! Build your own LEGO model and test the speed of your racing car or the earthquake resistance of your house! There are thousands of building blocks waiting for you in this area of ​​the LEGOLAND® Discovery Center.
What shapes and vehicles are created by your imagination today?
Will a small, fast vehicle get you to your destination?
Or are you trying to overcome the obstacles with a large, sturdy car?
Measure the time of your racing car on our test track with speed measurement. The stopwatch gives you the exact time in hundredths of a second. So even the smallest change could make all the difference.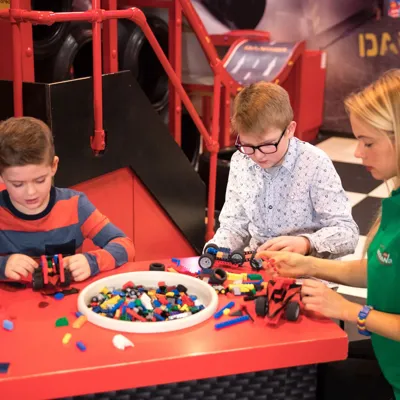 More Information
The area can be explored alone, but the construction tables also offer the opportunity to build cars, towers and co. Together with the family. All ages are welcome. So there is no excuse not to be there.