1,000s Disregard Social Distancing Guidelines to Witness a Panda at Tsim Sha Tsui Waterfront
Wednesday 16th December 2020
News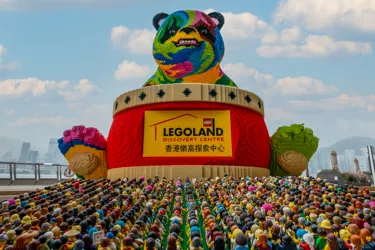 [December 16, 2020, HONG KONG] LEGOLAND® Discovery Centre Hong Kong has unveiled an enormous 300KG LEGO® panda model, to celebrate the opening of the attraction on January 25th, 2021. The brightly coloured LEGO® panda made a brief appearance in Tsim Sha Tsui, in front of an audience of over 1,000 locally built LEGO® mini-figures that were put in to position by, King Leung, the venue's recently appointed Master Model Builder.
The LEGO® panda art piece is almost 2 metres tall, was created out of tens of thousands LEGO® bricks, and took 440 hours to build. It is the first of its kind in the world and was designed and built in the Czech Republic by Jan Boudník to entertain and inspire people to create wonderful LEGO® models of their own.
The panda is expected to move to its permanent near Salisbury Garden, where it will sit alongside the attraction's interactive zones, rides and other creative builds.
"I think we can all agree that 2020 has been a tough and challenging year," said Ben Sweet, New Openings Director - Asia Pacific, Merlin Entertainments. "Pandas traditionally symbolise 'peace' and 'fortune' and we hope that this LEGO® panda will bring both to people in Hong Kong during this difficult time."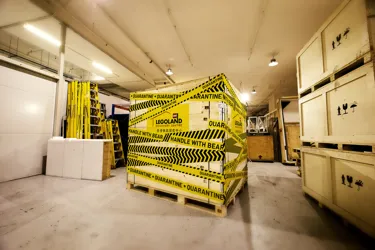 LEGO® panda underwent a 14-day period of "self-quarantine" upon arrival in Hong Kong
Last Call for Festive Season Package
With Christmas already upon us LEGOLAND® Discovery Centre Hong Kong is proud to announce its latest Festive Season Package. Available now and for a limited amount of time on LEGOLAND® Discovery Centre Hong Kong's website, the Festive Season Package includes the following benefits for only HKD 529 which serves as a perfect gift option for family and friends: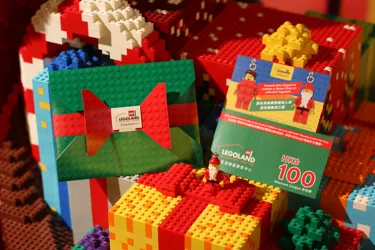 Two admission tickets
HKD$100 discount coupon for select items in the LEGO® gift shop
A Santa Claus or selected keychain
LEGOLAND® Discovery Centre themed Festive Greeting Packing
LEGOLAND® Discovery Centre Hong Kong will also be providing Single Admission Tickets for HKD$240 and Annual Passes for HKD$1099 through the attraction's official website from December 18th onwards.
For further details on all ticketing arrangements, including bookings and all terms and conditions,
please visit: https://hongkong.legolanddiscoverycentre.com/en/tickets/