King Leung NamedMaster Model Builder of LEGOLAND®Discovery Centre Hong Kong
Saturday 21st November 2020
EGOLAND® Discovery Centre Hong Kong
News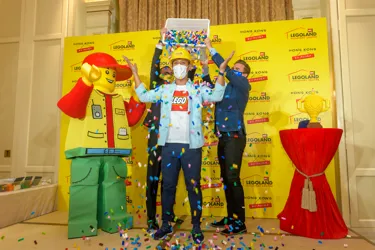 [November21, 2020, HONG KONG]After three rounds of intense competition, King Leung has been named Master Model Builder of LEGOLAND® Discovery Centre Hong Kong. This hands-on position will be responsible for maintaining and developing new features and building new models, as well as working with the thousands of children expected to visit the 30,000 square-foot attraction that is now scheduled to open on January 25th, 2021 at K11 MUSEA.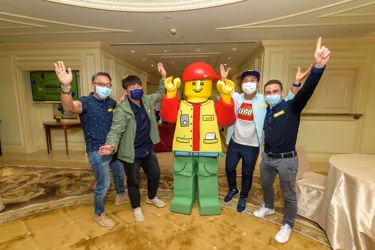 "I have been passionate about LEGO® all my life so to be named Hong Kong's first Master Model Builder is more than I could have ever wished for," said Master Model Builder King Leung. "As awise person once sung. 'Everything is awesome. Everything is cool when you're part of a team. Everything is awesome when you're living out a dream.'
"During the Brick Factor competition, there were 14 short-listed contestants that displayed their skills by taking part in creative challenges and building of original LEGO®brick models in timed rounds of judged competition.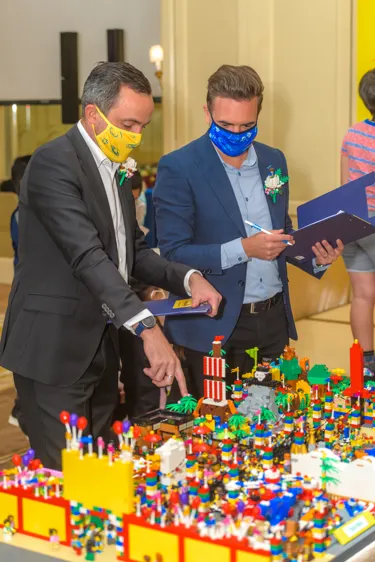 "We are extremely excited to welcome King Leung to the LEGOLAND® Discovery Centre family," said Ben Sweet, New Openings Director -Asia Pacific, Merlin Entertainments. "Preparation for the Grand Opening is well underway,and we are excited to announce that we are looking to open our doors to the public on January 25th next year."
Dubbed the 30,000 square foot ultimate indoor playground for families with children, LEGOLAND® Discovery Centre Hong Kong will provide a 2-3 hour interactive and educational experience for families with children aged 3-10 years old. The Centre will feature a range of 10 exciting LEGO® themed play areas including Kingdom Quest, MINILAND®, LEGO® Friends Olivia's House, LEGO® Creative Workshop, DUPLO® Village, Merlin's Apprentice Ride, LEGO® Racers: Build & Test, LEGO® 4D Studio, LEGO® Café and a gift shop.
LEGOLAND® Discovery Centre Hong Kong is also proud to announce two ticketing updates:
Festive Season Package Available from November 21st
This holiday period,LEGOLAND® Discovery Centre Hong Kong will beproviding Festive Season Tickets for only HKD$529.
Available from November 21st and for a limited amount of time on LEGOLAND® Discovery Centre Hong Kong's website, The Festive Season Package includesthe following benefits:
Two admission tickets
HKD$100 discount coupon for select items in the LEGO®gift shop
A Santa Claus or selected keychain
LEGOLAND® Discovery Centre themed Festive Greeting Packing
Bookings Open for First-to-Play Annual Pass & First-to-Play Single Admission Ticket Holders
Those who have previously purchased a First-to-Play Annual Pass & First-to-Play Single Admission Tickets are now invited to visit LEGOLAND® Discovery Centre Hong Kong's website to book into a preferred timeslot on either Saturday, January 23rd or Sunday, January 24th.
For further details on all ticketing arrangements, including bookings and all terms and conditions,please visit: https://hongkong.legolanddiscoverycentre.com/en/tickets/