LEGO® Master Builder Academy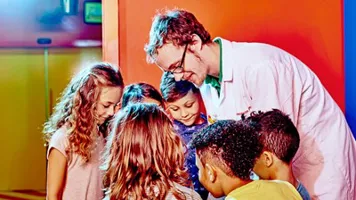 -Temporarily suspended-
Our Master Model Builder can create ANYTHING with LEGO® bricks.
Catch our special workshops to discover insider tips and super tricks on building with LEGO®.
Our workshops run every hour, on the hour:
Monday-Friday: 11:00am-6:00pm (first class at 11:00am; last at 6:00pm)
Saturday: 11:00am-6:00pm
Sunday: 12:00pm-6:00pm
Each weekend, we host special workshops in addition to the monthly build including "How to Build a Car" and "Intricate Designs." Builders can even practice making their names with a special trick they learn!