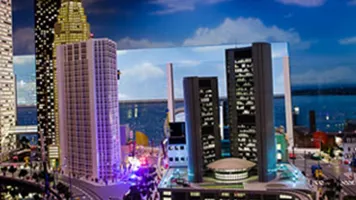 MINILAND®
Sneak a peek at our spectacular MINILAND®. It's built from A LOT of bricks: over half a million!
Visit us and be in awe of Toronto's landmarks transformed into miniature replicas in the spectacular MINILAND®. Made from half a million LEGO® bricks, with many moving parts, even the smallest spectator will feel like a giant! Watch as night falls upon Toronto, street and building lights come on and the LEGO® population goes quiet for the night. How many buildings will you recognize?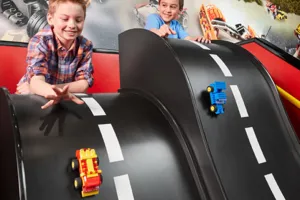 Build & Test
Create an ultra-fast LEGO racing car at our Build & Test zone.
Race your vehicle on the test track for the quickest time – will your car zoom across the finishing line first? Ready. Set. GO!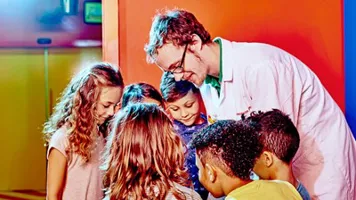 LEGO® Master Builder Academy
Our Master Model Builder can create ANYTHING with LEGO® bricks.
Catch our special workshops to discover insider tips and super tricks on building with LEGO®.
Our workshops run every hour, on the hour:
Monday-Friday: 11:00am-6:00pm (first class at 11:00am; last at 6:00pm)
Saturday: 11:00am-6:00pm
Sunday: 12:00pm-6:00pm
Each weekend, we host special workshops in addition to the monthly build including "How to Build a Car" and "Intricate Designs." Builders can even practice making their names with a special trick they learn!
LEGO® Friends
Join the LEGO® Friends at Olivia's House for a super fun party!
Welcome to Heartlake City! Explore the house, build the cutest cupcakes, or become a star on our karaoke stage.
Which one of the LEGO® Friends will be your new BFF; Stephanie, Andrea, Olivia, Mia or Emma?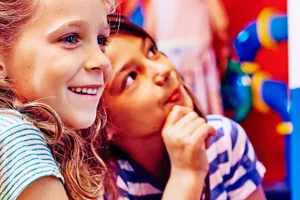 LEGO® Factory
TOP SECRET! Do you know how we make our LEGO® bricks in so many awesome shapes and cool colours?
Dive into an imaginative demonstration of the LEGO® Factory.  As you explore you will learn how raw plastic is transformed into colourful LEGO® bricks.
Get ready for an interactive and playful experience about how each station works!