From November 6th, we must check every guest from the age of 13 for a corona admission ticket and proof of identity. Wearing a face mask is mandatory in our shop and from Nov 29th also mandatory if you move around the attraction.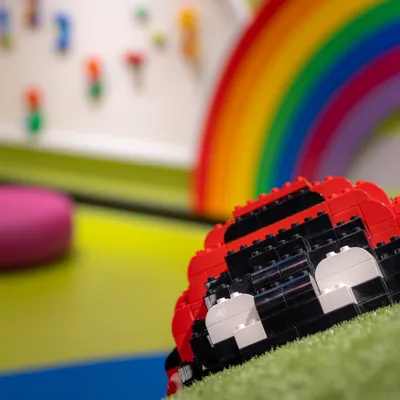 Keeping our children save
We've introduced a range of enhanced health and safety measures so you can rest assured you and your little ones can enjoy safe creative play on your visit. These include thorough deep cleaning, reduced capacity, social distancing aids and hand sanitiser available throughout the attraction.
Every day there are freshly cleaned and disinfected LEGO bricks to play with.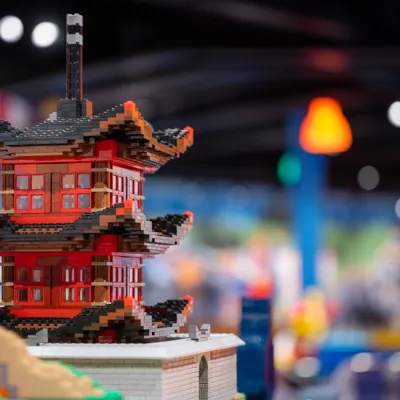 Good to know
LEGOLAND® Discovery Centre Scheveningen is completely cashless and only accepts pin & card payments.
You'll have plenty of time to come up with cool LEGO creations and visit all different zones, if you need a moment to relax after all the fun, our café will be open during your session, serving hot and cold drinks and a selection of snacks!
Do you have an annual pass? Click here to reserve a spot during a play session.
Do you have a promo code? Click here to redeem it.
FAQ's
Opening hours: 
Attraction
The attraction is open daily from 9:30 AM to 4:30 PM. The last time slot is at 2:15 PM, after that the entrance will close. 
LEGO® Shop
The store is open daily from 9:00 AM to 5:00 PM. You do not need an admission ticket for the attraction to enter the shop.
Payment: only with debit- or credit card
LEGOLAND Discovery Centre Scheveningen is totally cashless, also the shop. 
Tickets & time slots:
When purchasing a ticket, you automatically reserve a time slot. The time slot is your arrival date & time. Booking tickets & time slots is only possible online, not by phone or email. 
Annual passholders:
Annual passes are personal. Note: You must reserve a time slot for each visit. Click here to book your timeslot.
Parking:
Keep in mind that during the holidays and on sunny days it is very busy in Scheveningen and on the roads to Scheveningen. This can severely limit accessibility and affect travel time. For current traffic information click here. It is best to park in the following parking garages: Parking Nieuwe Parklaan or Parking Strand.
What to expect during a session: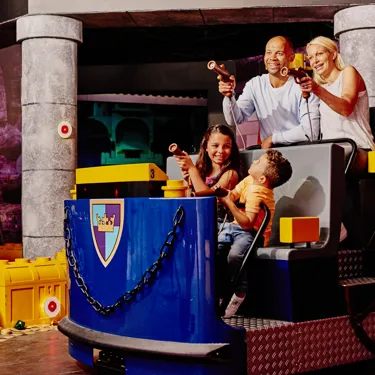 Imagination Express
Wave your magic wand to score points as you take a ride through a special LEGO® city.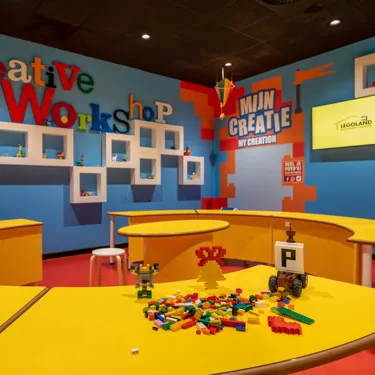 Workshop of a master model builder
Follow our special workshops and discover insider tips and tricks about building with LEGO®.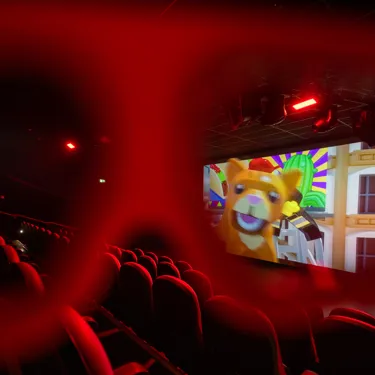 4D cinema
Enjoy several fun movies with special effects such as rain, wind and even snow, all under one roof.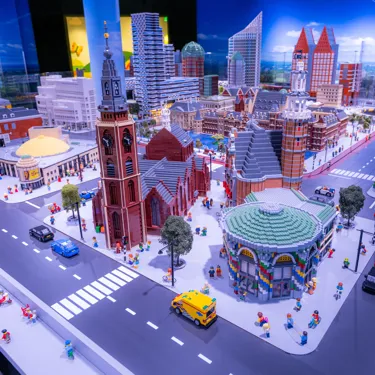 MINILAND
Explore and play with the interactive city - recognize the famous buildings from The Hague and Scheveningen and see them up close.