Tickets & Annual passes
Buy a ticket and enjoy a safe visit to Scheveningen's most colourful indoor playground.
When purchasing a ticket, you automatically reserve a time slot. The time slot is your arrival date & time. Booking tickets & time slots is only possible online, not by phone or email. 
To redeem a promotional code, click here. The original voucher must be handed in on the day of the visit.
Do you have an annual pass? Click here.
*Adults aged 18 and over must be accompanied by at least 1 child aged 12 or under. Several adults are welcome with 1 child.
Tickets & Annual passes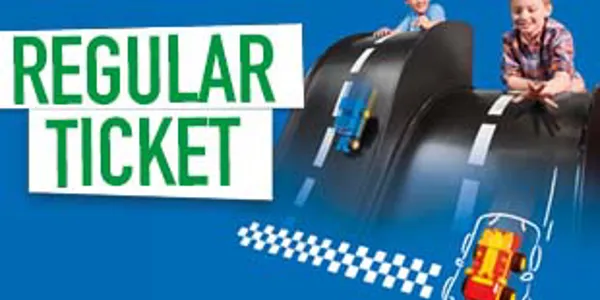 Regular ticket
2,5 hour access to LEGOLAND® Discovery Centre Scheveningen
Ticket is valid for 6 months after purchase
Children under the age of 3 visit for free
Save up to €11,50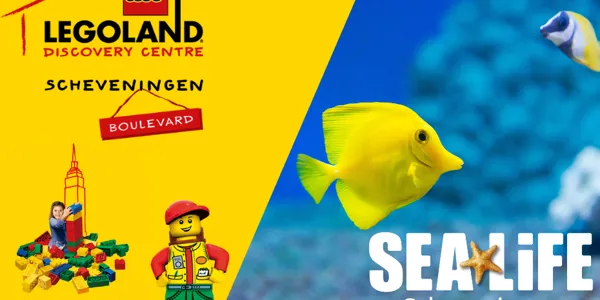 Save up to €11,50
LEGOLAND® Discovery Centre + SEA LIFE
Entrance to LEGOLAND® Discovery Centre and SEA LIFE Scheveningen.

THERE'S NO NEED TO RUSH WITH THIS COMBI TICKET

You have a full 30 days to visit the other attraction on your ticket after your day exploring LEGOLAND Discovery Centre.

WANT TO DO BOTH IN ONE DAY?

Pre-booking your entry into all attractions is essential as same-day entry is subject to availability.

First, select your LEGOLAND Discovery Centre date and time during checkout
Your booking confirmation email will have a link to book and guarantee your visit to the other attraction on your ticket at a date and time of your choice
You can also log in to our booking portal to amend your ticket dates should your plans change

Reschedule for free if your plans change
This ticket cannot be purchased in combination with a discount coupon, promos and/or actions.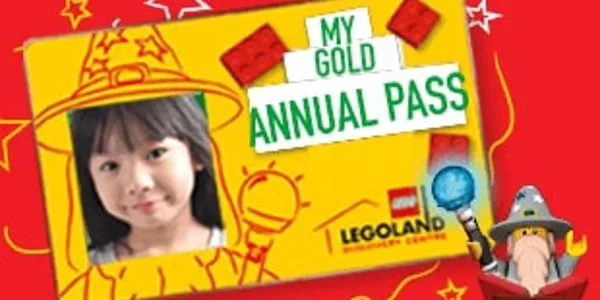 Gold annual pass
A year access to LEGOLAND® Discovery Centre Scheveningen!
Invitation for special Annual Pass holder days
An Activity Pack
Receive a 5% discount in the shop and enjoy 1 free coffee per visit!
Fixed price
€97,50
Per person
RESERVE YOUR ENTRY HERE IF YOU HAVE AN ANNUAL PASS/FREE PASS OR A PRE-BOOKED TICKET.