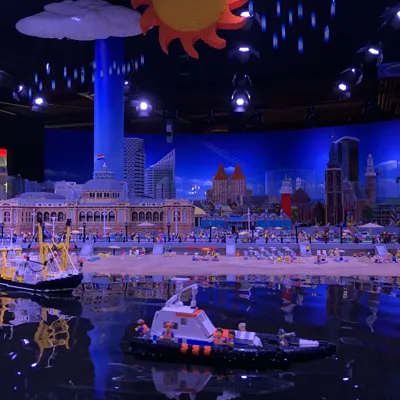 MINILAND
The highlights of The Hague, recreated in LEGO®!
Take a look at the spectacular city of MINILAND®. It is made up of a huge amount of LEGO® bricks: more than 1.5 million in total!
Explore and play with the interactive city - recognize the famous buildings from The Hague and Scheveningen and look at them up close. Watch the city and landscape change from day to night. In MINILAND you will find hundreds of different mini figures, they live here in the city. Who can you find and what are they doing?