Contact Information
E-mail
scheveningen@legolanddiscoverycentre.com
Address
Strandweg 13 K (boulevard), 2586 JK Den Haag, NL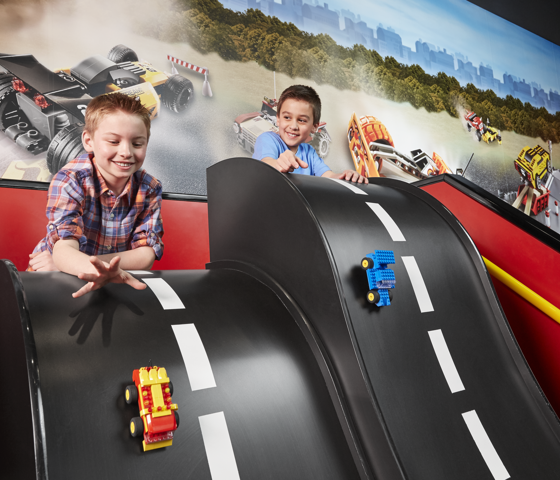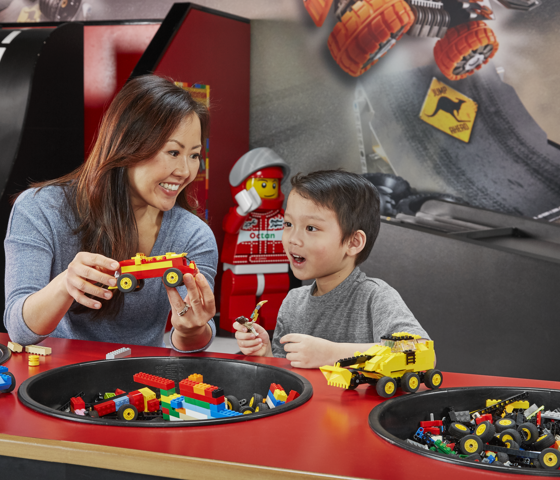 Help & FAQ
LEGOLAND® Discovery Center focuses on families with children aged 3-10 years.
LEGOLAND Discovery Centres are not theme parks but small indoor attractions conceived and designed from the perception of a child. They provide a safe and fun environment for families with younger children to have fun together. Many of the designed facilities are therefore not designed or suitable for older children or adults. Such as the gaming areas or some attractions.
To ensure a consistently child-friendly play environment, we do not allow groups of adults, adults or adults alone. Regardless of race, gender or physical condition, who are not accompanied by a child / children. This policy was created in consultation with our visitors and we believe that we have taken an appropriate and practical position that matches the nature of the attraction and the visitor profile.
Having said that, we are well aware that the popularity of the LEGO® brick cannot be limited and that fans exist of all ages and abilities. That is also the reason that we regularly organize "adults only" events in which certain areas of the center are open, such as MINILAND, and additional activities such as presentations or lessons are organized to compensate for adults not using many parts of the attraction. can make.
As with any policy, there is always a small number of people who are deprived. During all the years that we have adopted this policy, we have had a handful of complaints and a few disappointed visitors. The reality is that very few children over the age of 10 want to visit us unless they have younger siblings and the adult fans are happy to come during one of the adults only nights.
You are an adult in most countries in the world from the age of 18 and that is the age that we use. But we also ask our visitors to consider attending one of the adult evenings when a group of teenagers under 18 wants to visit us.
Dogs and other pets are not allowed in LEGOLAND® Discovery Centre Scheveningen.
There is space to park buggies in the LEGOLAND® Discovery Centre Scheveningen. There is also an elevator.
There are lockers in the attraction, the lockers can be closed by inserting a 1 or 2 euro coin.
There is a LEGO® shop at the exit of the attraction, we sell great memories of your visit and exclusive LEGO items. The store can also be visited without a LEGOLAND® Discovery Center Scheveningen ticket. Read more about our shop here.
In total, about 3 million LEGO® blocks are used, of which 1 million are processed in MINILAND alone!
On average, a visit to a LEGOLAND® Discovery Centre takes 2 to 3 hours.
The new attraction features themed LEGO® play zones, a creative LEGO classroom, a build and test area, a themed LEGO "ride" and a 4D cinema.
There are also special rooms for birthday parties and parties, a classroom for a master class from a LEGO Master Model Builder. Of course there is a MINILAND in which the most important and most striking buildings of Scheveningen and The Hague have been reconstructed from LEGO bricks.