Each play session lasts 2,5 hours after the sessions the attraction is completely cleaned
We don't serve hot sandwiches yet
Our
café
is
open
during
your
visit
for
a
drink
and
a
snack
Tickets
The perfect day out for big and small LEGO® builders, buy your ticket now! Booking online is the only way to guarantee entry on your preferred date and time!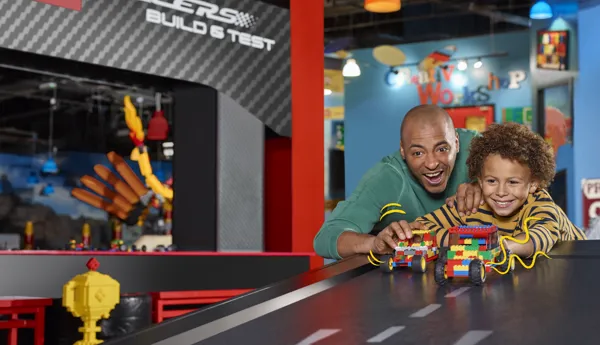 Annual pass
With a golden annual pass you get access to the attraction all year round, you receive an invitation to exclusive VIP days for annual pass holders and you get a discount in the LEGO® store!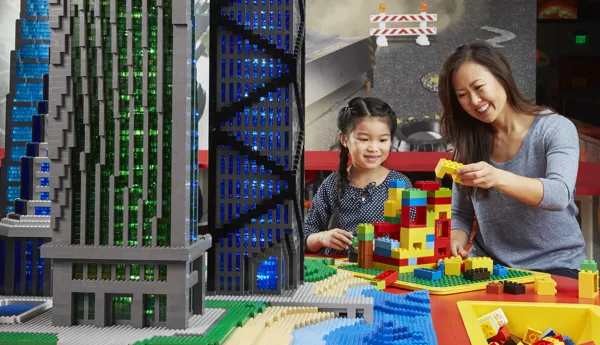 Information morning- and afternoon session
When purchasing a ticket, you reserve a spot in the morning- or afternoon session. Each session lasts 2.5 hours, after each round the attraction is completely cleaned. So you can play, build and learn in the attraction for 2.5 hours.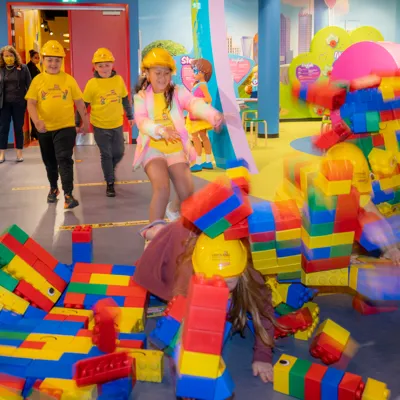 We are officially open!
Our Master Model Builder Arjan opened the attraction together with three school classes from Scheveningen. Arjan and the kids built LEGO® leaves for Gigi the giraffe, in exchange for the food they received a large LEGO® key that gave access to the attraction!
From now on we are open every day from 9:30. Book your ticket now!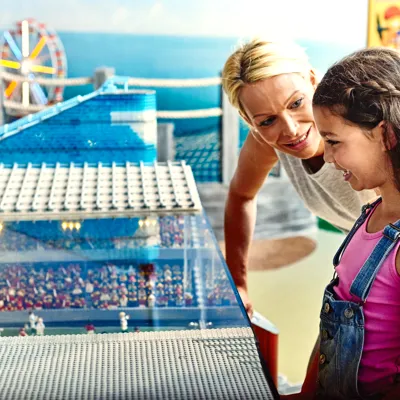 What's inside?
Come build, play and learn with the whole family! Visit the attraction and experience your own LEGO® adventure.
Discover the different parts of the attraction, such as the Fantasy Express and the 4D Cinema. Build with the girls from LEGO® Friends and explore the LEGO® NINJAGO® Training Zone. Or would you rather explore the DUPLO® Park and Pirate Island? In between, you can have a drink in our Café and at the end of your visit, you can stroll through the LEGO Shop with exclusive LEGO sets and items.