We
will
open
on
June
24th!
Each play session lasts 2 hours after the sessions the attraction is completely cleaned
Book
your
ticket
with
play
session
from
June
14th!
We don't serve hot sandwiches yet
Our
café
is
open
during
your
visit
for
a
drink
and
a
snack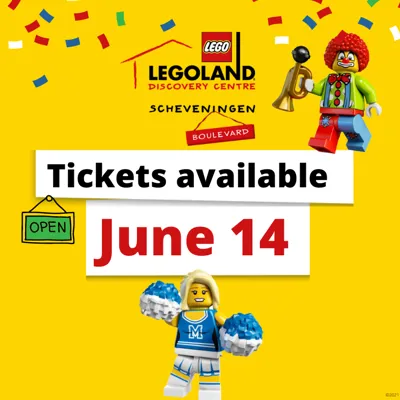 Opening update
We will open on June 24th! Tickets available now!
* The tickets you have already bought will remain valid and we ask for your patience to wait for the new date. Annual passes will only take effect when the doors actually open.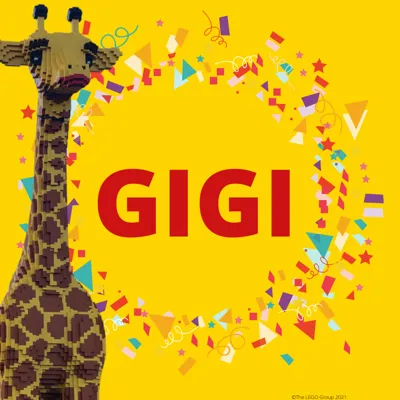 The name for the LEGO® giraffe is decided!
Over 3100 votes have been received after revealing the top 5 names for the LEGO® giraffe on the Scheveningen boulevard.
And from today she will go through life as: GIGI!
The winner of the annual passes will receive an email from us today.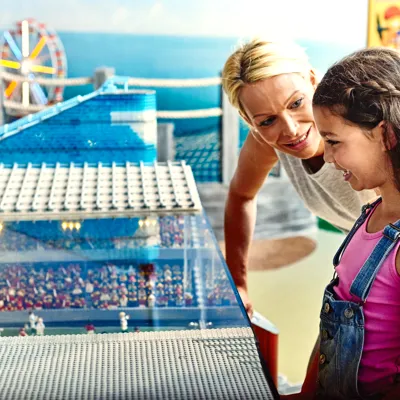 What's inside?
Come build, play and learn with the whole family! Visit the attraction and experience your own LEGO® adventure.
Discover the different parts of the attraction, such as the Fantasy Express and the 4D Cinema. Build with the girls from LEGO® Friends and explore the LEGO® NINJAGO® Training Zone. Or would you rather explore the DUPLO® Park and Pirate Island? In between, you can have a drink in our Café and at the end of your visit, you can stroll through the LEGO Shop with exclusive LEGO sets and items.