1. Purchase the VIP Digi Photo Pass from our official website or in our attraction and collect your purchased VIP Digi Photo Pass at admission.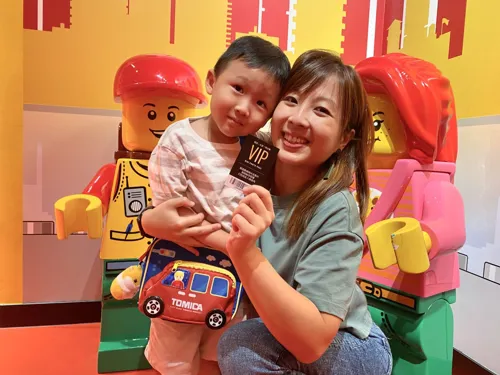 2. Scan the barcode at Selfie Photo Kiosk to take photos.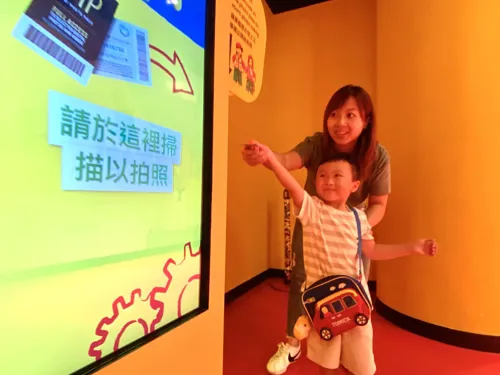 3. Once scanned, be prepared to take photos. (Take as many photos as you like by scanning the bar code again!)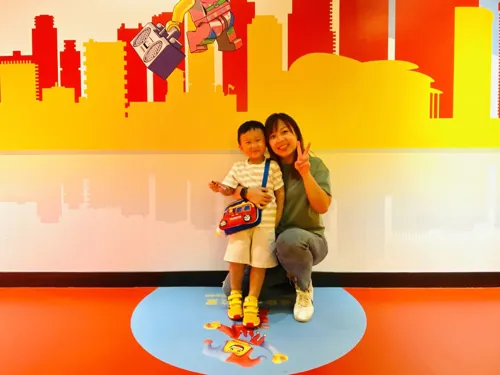 4. Another photo-taking point is located at the Kingdom Quest. The camera will automatically capture the fun moment during your ride.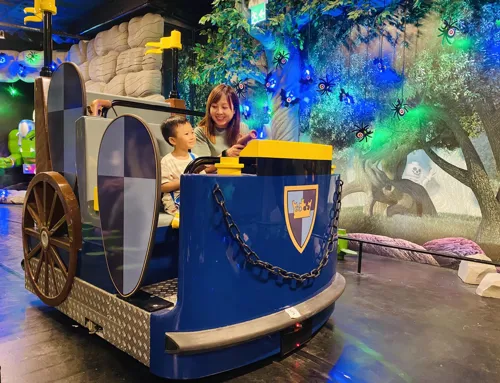 5. Choose your photo outside of the Kingdom Quest, and scan the bar code to save your photo.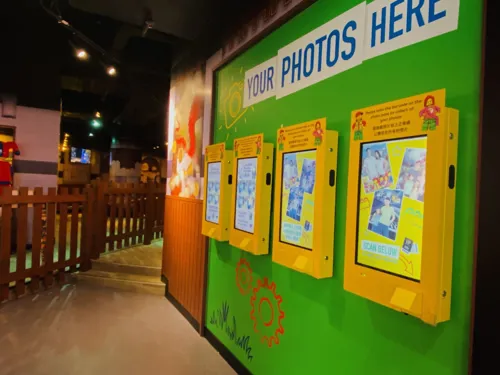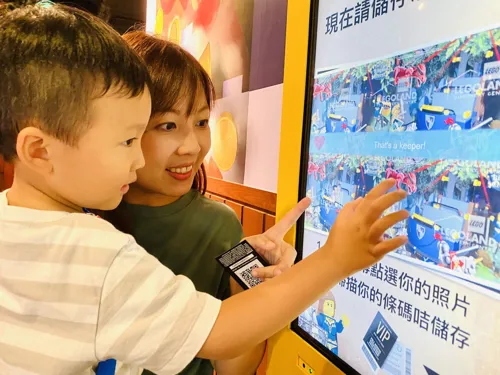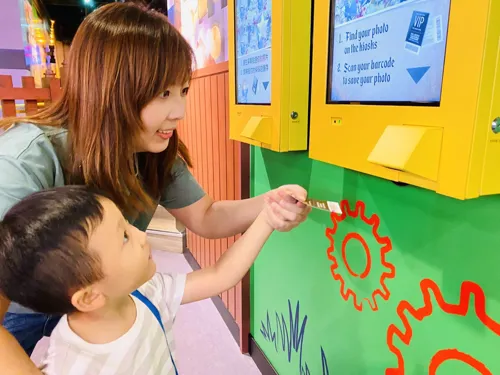 6. After the tour, you can download your photos by following the instructions printed on the VIP Digi Photo Pass or by scanning the QR code on it with your phone.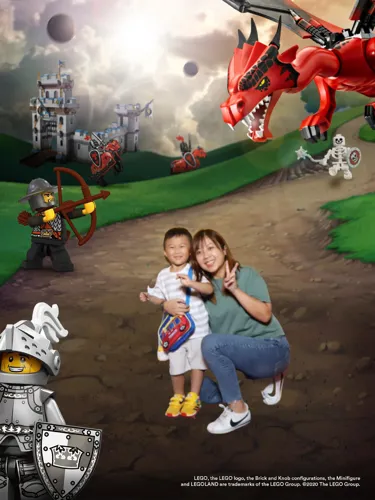 7. Do download and share your happy moments in LEGOLAND® Discovery Centre Hong Kong with families and friends!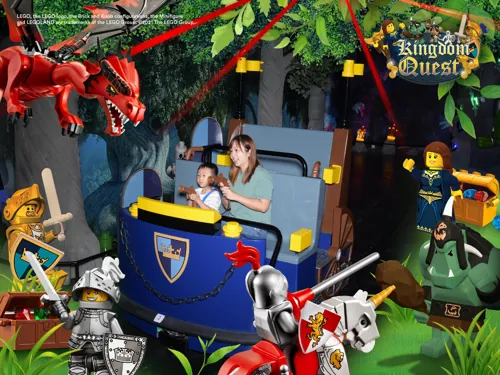 *Photographic processing and printing services will not be provided by LEGOLAND® Discovery Centre.
*4R size digital photos can be downloaded from the VIP Digi Photo Pass.