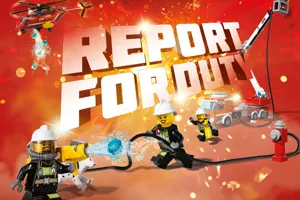 This event is now closed
Get ready to report for duty at the epic LEGO City: Report For Duty event!
Complete the build challenges and become a LEGO City hero. From creating a LEGO fire truck to filming your own fire rescue with you as the LEGO star!
Event highlights include:
Explore MINILAND® and join the scavenger hunt
Build your own super fire truck and race it down the ramps
Make a helicopter and complete the zip line rescue mission
Create your own amazing fire rescue scene using stop motion animation!