Part 2: Behind The Scenes With The Ultimate LEGO® Fans
Thursday 21st June 2018
MasterBuilders
Jun 2018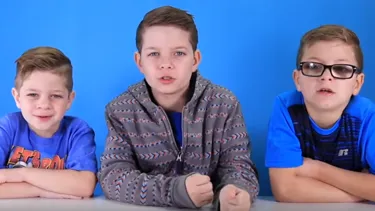 Giant LEGO® builds, build and test race tracks, dinosaurs, OH MY! Could you imagine walking into a world of color and creativity where everything is LEGO and everything is mega-awesome? WOAH!
Rumor has it - LEGOLAND® Discovery Center is the coolest place for supercharged fun the whole family can enjoy. Mind. Bopping.
LEGO super fans, MasterBuilders, would totally agree. Jump in on their journey through the Ultimate Indoor LEGO Playground built just for kids as they share
LEGO build ideas,
Secrets from the Master Builder Workshop,
TALLEST LEGO build on the earthquake tables,
MINILAND madness and more!
CHECK OUT PART 2 OF THEIR SERIES!
Missed out on Part 1? We've got you covered. Hop on board their FIRST EVER airplane ride here and join their exclusive behind the scenes tour.
If you're a MasterBuilders fan just like us, keep up with all of their latest YouTube videos that feature new LEGO set unboxings, bricktastic LEGO build ideas and more.
Subscribe to MasterBuilders on YouTube
Buy Now