How To: Build A LEGO Christmas Tree
Tuesday 18th December 2018
Master Model Builders
Dec 2018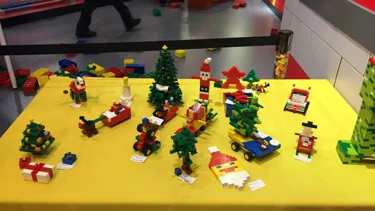 Can you believe we're counting down single digit days 'til Christmas?! As a special holiday gift to you, our Master Model Builders are sharing a LEGO® building tip of their own!
Learn how to build a LEGO Christmas tree in 11 easy, instructional steps using the directions below! This DIY project is a perfect holiday activity for master builders of any age. The festive tree model with colorful ornaments is a perfect decoration to add to your home, mantle or office.
In the world of LEGO, winter wonderlands come in all shapes, sizes and colors. If you don't have the colors listed in the instructions, create your own Christmas tree with any colors that you do have! Grab the whole family and your collection of LEGO bricks and buckle down for a day of holiday building!