11 Awesome Tips For Field Trips To LEGOLAND Discovery Centre
Wednesday 3rd October 2018
LEGOLAND Discovery Center Michigan
Oct 2018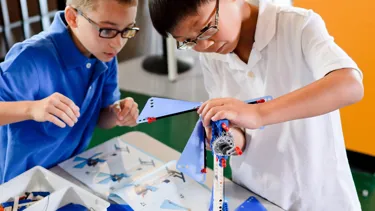 Once the initial back to school glow wears off and your students have fallen into the early-October haze, it can be hard to zap some life back into them! But, we know two words that will awaken their tired souls and send them into an excitable, educational frenzy…. FIELD TRIP!

We know that planning field trips can come with the added bonus of causing you, the teacher, a mini-brick of anxiety. Pulling everything off without a hitch can seem overwhelming, right?

Don't feel discouraged! We've worked with teachers like you to put together these 11 top tips to eliminate the guesswork and make you a field trip superstar!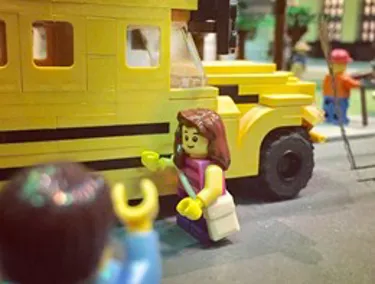 1. Plan! Plan! Plan! (Ahead!)
Start the process at least six weeks in advance. We recommend calling to reserve your preferred date as early as possible because spots fill up fast! Keep in mind that full payment is due before your visit date, so get that check request in to the administration office ASAP!
2. Send Permission Slips… Like, now!
Act early so you can finalize your attendance numbers and update your reservation accordingly. Be sure to have parents include emergency contact info and allergy concerns on their permission slips and bring them on the day of your trip for easy reference.
3. Secure Your Chaperones
We require at least one chaperone for every five students but encourage you to bring as many "big kids" as you'd like. The more the merrier, after all! Try starting a parent sign-up list at least four weeks in advance (they'll thank you for inviting them).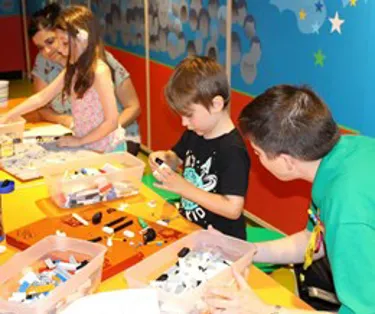 4. Schedule a FREE Teacher Preview
Make an appointment with one of our knowledgeable field trip planners to see what's inside the Ultimate Indoor LEGO® Playground! It's your opportunity to learn how the Discovery Centre's many educational aspects like the Earthquake Tables, LEGO Racers: Build & Test ramps, MINILAND® and more will fit into your curriculum. Recommended 3-4 weeks in advance.
5. Supplement Your Visit
Once you've seen what's inside, create worksheets or scavenger hunts for your students that focus on concepts they're learning in class. Be sure to bring enough pencils and clipboards!

Educational Activities We L-O-V-E:
-Exploring the mean, median and mode of your students' Kingdom Quest Laser Ride scores
-Finding the perimeter and area of buildings in LEGO Friends: Heartlake City
-Collaborating to build the tallest (and strongest!) tower at the Earthquake Tables
-Analyzing how different race car components affect a car's speed in LEGO Racers: Build & Test
-Creating an accurate map of MINILAND including a key, compass rose and other cartographic elements
6. Add a LEGO Education Workshop
Get even MORE educational value out of your visit with one of our awesome workshops, designed by LEGO Education AND real teachers to support state standards. Topics range from science and engineering to language arts!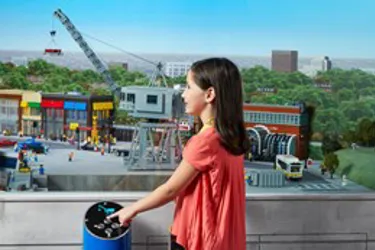 7. Review Local Landmarks
MINILAND is one of the most BRICK-tacular areas of LEGOLAND Discovery Centre, not only because it's made of MILLIONS of LEGO bricks, but also because it features dozens of your local landmarks. Take some time to familiarize your students with the history of the places around them before you come so they will be amazed and delighted by the attention to detail! Recommended one week in advance.
8. Remind Your Kiddos to Bring Socks!
While everything from our interactive rides and 4D Cinema to LEGO Friends: Heartlake City is indoors, some of our mind-bopping play structures require socks to be worn. This is especially important during flip flop season and for those in warm-weather climates… we're looking at you LEGOLAND Discovery Center Arizona!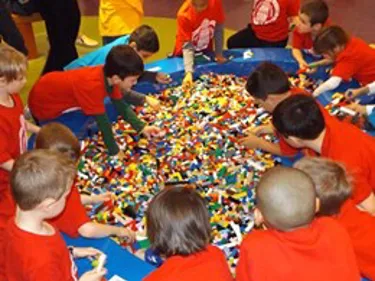 9. Nametags are the Bomb Dot Com
Not only are they great for helping your chaperones remember names, they also help identify students as part of your group.
*PRO TIP: Have t-shirts made that all of your kids wear for EXTRA noticeability!
10. Don't Forget: Itineraries for Your Chaperones
Set a schedule for the day and email it to the adults who will be attending the field trip with you. Include your cell phone number, the time they should arrive at the school, the time the bus leaves for LEGOLAND Discovery Centre, workshop times (if applicable), lunch, departure time, etc.!
11. Get Ready for LEGO FUN FUN FUN!
Plan to arrive about 15 minutes before your entry time. Once inside the building, have your students line up along the wall outside our Admissions area. Then, bring your order confirmation number up to the desk to check in. Our friendly staff will take over from there!
Now that you're in-the-know, we can't wait for your class to come build with us! For more information about booking your field trip, LEGO Education Workshops, standards met and more, visit your local LEGOLAND Discovery Centre online.