LEGO® Racers: Build and Test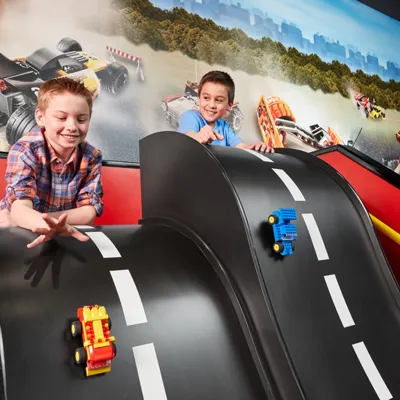 Create an ultra-fast LEGO racing car!
Use your imagination to build an awesome LEGO car to race down the ramps. 
Build a LEGO car that is versatile enough to explore the rugged Land Rover Discovery Build Table.
Will your LEGO car design be strong and capable enough to make it to the other side?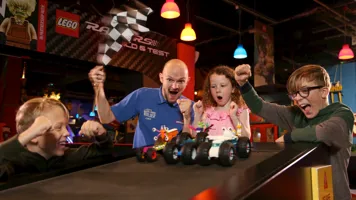 How fast will your car go?
Will your car zoom across the finish line first?
It might be a close competition between you and your friends! 
Ask a Playmaker for some super-secret building tips on how to make your car whiz past the competition!
Once you have finished your race make sure you have your photo taken on the winner's podium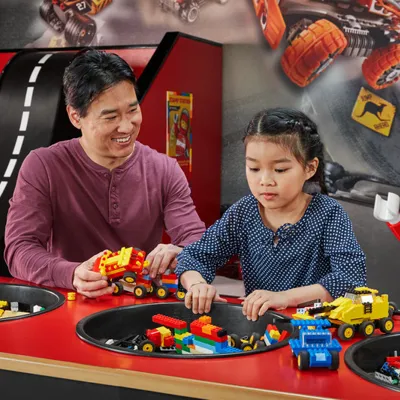 Ready. Set. GO!
Feel inspired to design the strongest and fastest LEGO cars ever made. 
There are thousands of bricks waiting for you to make into your very own four-wheeled creation - even parents can get involved too!