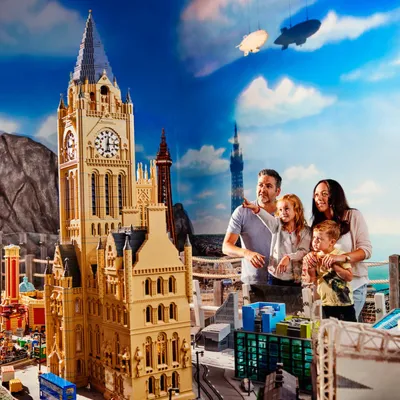 Sneak a peek at our spectacular MINILAND
It's built from A LOT of bricks: over 1.5 million!
Explore and play with the interactive city; featuring many landmarks of the North West, all in one room!
See airships swoop and towers glow as the little land changes from day to night
See the sights of Blackpool, Liverpool and of course, Manchester!
Admire the mini cobbles of Coronation Street and see if you can spot Emmerdale's Woolpack pub
Make the amazing roller coasters of Alton Towers go!
Our mischievous Minifigures love hiding in MINILAND – who will you spot?