Meet your favourite LEGO® characters
Who will you meet today?
Snap a photo with some of your favourite larger than life LEGO®  characters and create a memory that will last a lifetime!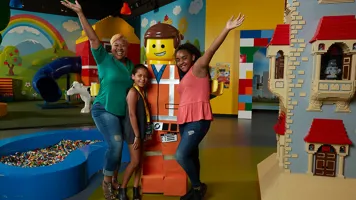 More Awesome Awaits
Character appearances pop up every day in our fun hub
Characters vary daily, will you meet Shark Guy? Benny the Space Man, or a character from the LEGO Movie? Come and find out!  
Visit us during one of our seasonal events and you might just meet LEGO Santa or Lord Vampyre!
Head to our cinema after seeing your favourite characters in action on the big screen in our LEGO Cinema!