Merlin Annual Pass SALE NOW ON!
NEW Passholder Pre-Book Hub
Following Passholder feedback, we have introduced a new Passholder Pre-Book Hub, making it easier than ever for you to make reservations. 
Merlin Annual Passholders can register their passes using this Pre-Book Hub, which will store your pass details and enable you to book tickets for your family and friends quickly and simply.
If you hold a Local Annual Pass, please pre-book your tickets here.
Create your account or log in to get started today!
Things to note before making your Passholder account:
Merlin Annual Passholders can access the Pre-Book Hub here
Local Annual Passholders can Pre-book here
Please use the email address which is linked to your Merlin Annual Pass
You don't need to create an account for every Passholder in your group - you can create just one and add any additional passes to your account
Any existing pre-bookings will have been moved into the new Hub
How to book your tickets
Create your Passholder account
Click the link above to create your Passholder account. Follow the steps and verify your identity by email.
Add your Pass(es)
Once you're logged in, click 'add pass' to get started by adding your Pass ID and verifying by email. Your pass will then appear in your account, so you don't need to enter it every time! You can add any additional family or friends to your account here - they will need to verify this request via email.
Create a Booking
To create a new booking, click 'book a new trip', where you can choose where and when you want to visit and who will be attending. Click confirm and the booking will be completed and a confirmation email will be sent to you.
View your upcoming trips
All your upcoming trips can be found on 'Manage Trips', where you can also view your tickets.
Enjoy your day out!
You're now ready to have an awesome day out with your family and friends!
Local Annual Pass Pre-book
Adventurer Pass
Local Annual Pass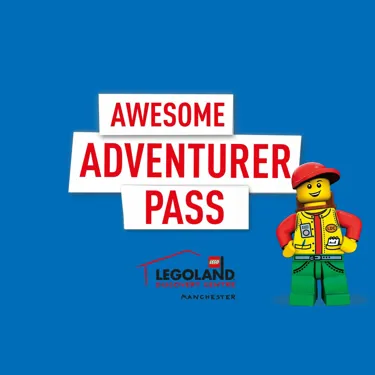 Awesome Adventurer Pass
Local Annual Pass
Changing your bookings
Need to amend a booking?
To amend your Merlin Annual Pass booking, simply find the booking you want to change and click the pencil icon. You can then change who's attending and the date and time of your visit.
To amend your Local Annual Pass booking, access the Pre-booking Portal here. Select the booking you want to change and a list of available dates and times will appear. You will receive a new email confirmation to the email on your booking.
Need to cancel a booking?
If you need to cancel, just click the bin icon and confirm. The booking will then disappear from your upcoming trips.