Part 4: Masterbuilders See What It's Like To Be A LEGO® Master Model Builder
Wednesday 12th September 2018
MasterBuilders
Sep 2018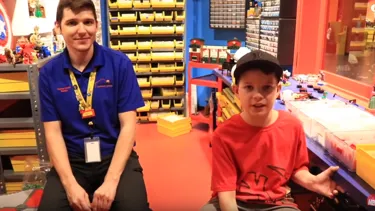 Calling all LEGO® building wizards and master builders in training! Oh boy do we have an exclusive video for you… Super LEGO fans and YouTube sensations, MasterBuilders, take you on a behind the scenes tour of a REAL LIFE Master Model Builder Workshop in their latest video! WHOOP!
Get a sneak peek into one of Master Model Builder Alec's latest projects: minifigure baseball players for a Los Angeles Angels game.
Master Model Builder Alec (who has THE best job in the world) at LEGOLAND® Discovery Center Arizona shows off his workshop full of all things LEGO. Drawers stacked with LEGO bricks line the walls – all sorted by size, shape and color. Some pretty cool builds are on display, too!
Before Alec starts building, he opens up his computer to search for reference pictures that will spark inspiration for the baseball player minifigures he's building. They'll come to life through LEGO bricks! He looks at all the little details and stances of each player in the photos to incorporate them into the minifigure models.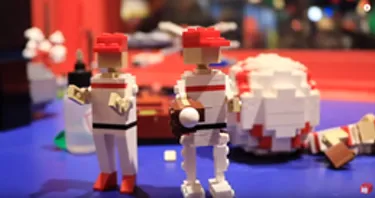 After some thinkin', it's time to build! Did you know Alec doesn't do any modeling before he begins? He just builds and designs as he goes along. FUN! Things can get a littttle messy when he gets really into building a model; he has to take breaks sometimes to cleanup.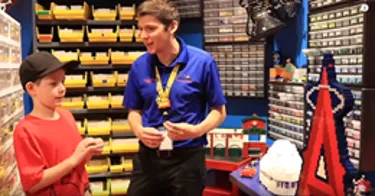 Because LEGO bricks are the perfect tool for boundless innovation and playful learning, one of the most important tasks of a Master Model Builder is showing LEGO lovers what they're building and getting ideas from them too.
On your next visit to LEGOLAND Discovery Centre learn top tips on how to create the best LEGO models in our Creative Workshop alongside a Master Model Builder. With different workshops, keep coming back to find out more top building secrets and to create great LEGO models! You can create ANYTHING from LEGO bricks!
Buy Now