You're Invited: Minifigure Birthday Party
Thursday 7th June 2018
Playmakers
Jun 2018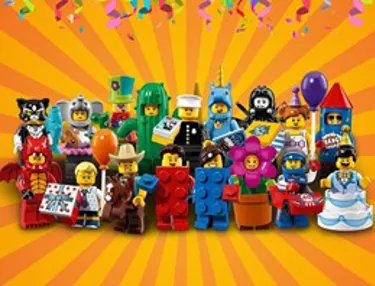 Hey all you LEGO® fans out there, do I have some brick-tastic news for you!
Did you know... this year is the LEGO minifigure's 40th anniversary? WOA! To celebrate, we're throwing the LEGO policeman (*hint* he was the first minifigure ever) and all of his wonderful friends the BIGGEST birthday party ever!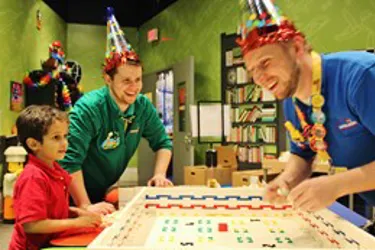 But that's not all! We're also celebrating the 17 new and exclusive, limited availability LEGO Party Series Minifigures!
Put a brick in your calendars! All June, you can join the party at your nearest LEGOLAND® Discovery Center and jump into MEGA-AWESOME activities. Get a taste of the fun below!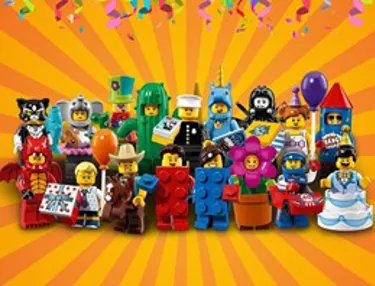 Collect them All!
Snag one of the brandy dandy NEW minifigures when you visit! Playmakers will be giving out different minifigures each day. Get this - you can trade them, too!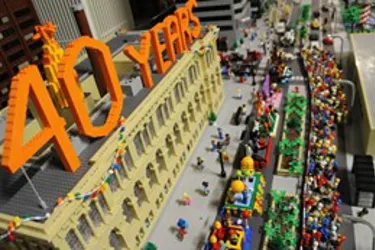 Mind Bopping MINILAND Scavenger Hunts
Are you ready for an adventure? Take a trip through MINILAND to see if you can find all of the minifigures hidden in the birthday scavenger hunt! We challenge ya to find them all!
Time for a Selfie
SNAP SNAP! Don't miss a photo opp with the whole LEGO crew!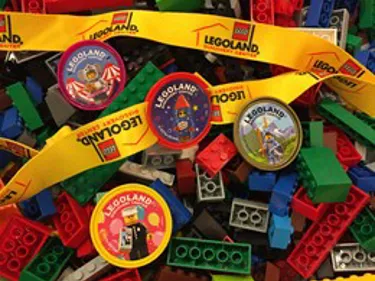 Poppin' in to Your LEGO Collection
To make the party even better, new pop badges are makin' their debut! These special pop badges feature Elephant Girl, Fireworks Guy, Unicorn Knight and the Police Officer. Make sure you choose your favorite one during your visit! At select LEGOLAND Discovery Center locations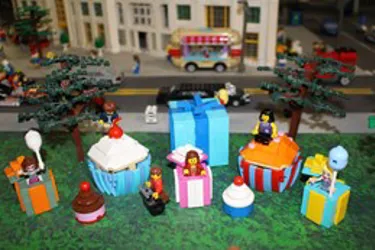 BRICK-tastic Birthday Builds
Come on out and build your favorite birthday party accessories! Build your bestie a present. EEEKK they'll LEGO-love it!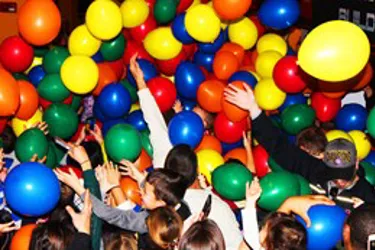 Just for Annual Pass Holders
Who's hungry?! Have you always wanted to have Brick-fast with me?! Now you can! Annual Pass holders will have the exclusive opportunity to have a meal with yours truly at select LEGOLAND Discovery Center locations!
Get ready, because it's PARTY TIME, KABOOM!
Visit your nearest LEGOLAND Discovery Center for all event dates and deets. See ya soon!
Buy Now