Making Memories (Aan LEGO® Models) This Mother's Day
Friday 11th May 2018
Playmakers
May 2018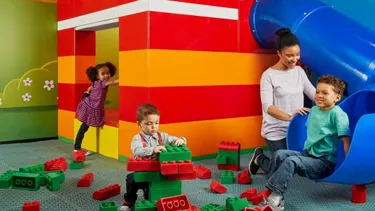 Moms do a lot for us. They drive us here and there to all of our activities, give us fun things to do when we're bored and plan awesome family days out on the weekends. As much as Moms love spending time with us and the whole family, you know what they hate? Picking up SO MANY LEGO® bricks around the house – and stepping on them barefoot, too!
*PRO TIP for Little LEGO Explorers: Parents will LOVE LEGOLAND® Discovery Center since they can build with you all day – and not pick up the mess! Convincing time starts… NOW!
In honor of Mother's Day this Sunday, we're sharing five insider reviews from Moms for Moms about why they LOVE spending 'mommy and me' time at The Ultimate Indoor LEGO Playground with the family (remember, budding builders, Moms don't have to clean up the LEGO towers we knock down here!)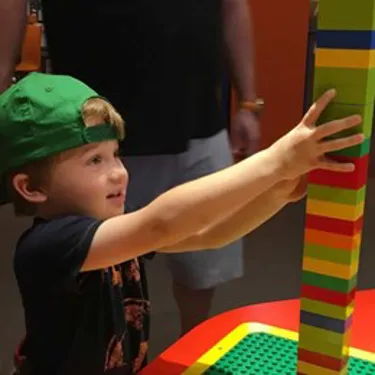 1. Any LEGO model you can imagine is possible to build
"As a mom of three boys – sometimes four, depending on my husband's behavior – I'm learning about a whole new world I never knew as a girl growing up with a sister. Boys like to tinker; they like to build things up and smash them down; they test limits and see how fast they can go. All of these things and more are possible at LEGOLAND Discovery Center."
-Lesley, North Phoenix Moms Blog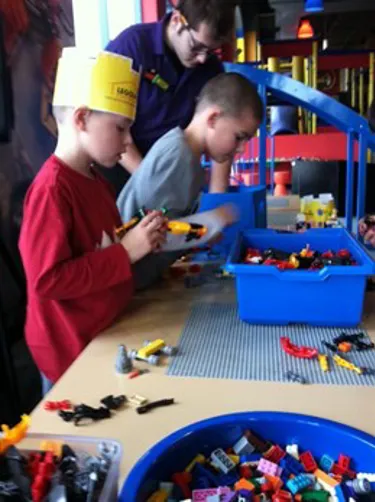 2. The family keeps coming back with annual passes
"We have been there [LEGOLAND Discovery Centre Toronto] 15+ times. If your kids are anything like mine, they love all things Lego. "
"Why did we visit LEGOLAND Discovery Centre Toronto so many times? We love it! We actually purchased annual passes, sold per person, not by family, when we lived in Washington state. Their convenient location is just 10-15 minutes away from where my family lives."
"This is a great place to come one time, see everything, and then come back soon after so that your kids can linger at their own pace."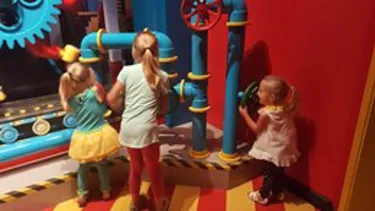 3. Unforgettable memories on a fun family trip
"As a mom to three younger children, I recommend planning a family trip to this location. The moments we spent using our imaginations together are unforgettable memories."
-Breeze Leonard, Traveling Mom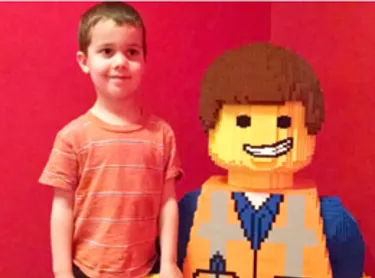 4. LEGO themed kids activities for all ages (parents can be a kid, too)
"LEGOLAND Discovery Center was a fun trip for our family of six. The construction of LEGO sets were fun to look at, the activities were entertaining and the kids had a blast. I would highly recommend taking your children there."
-Kim, Baking With Mom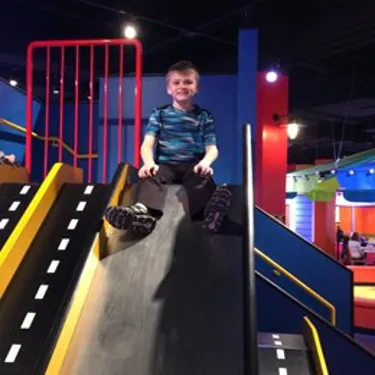 5. Build a SUPER fast LEGO race car and test its speed

"This area [LEGO Racers Build and Test] is great for kids who like to build LEGO cars. There are all kinds of supplies and small tables set up to construct a LEGO car of your own. Then there's a giant ramp where you can send them on a test run! Not only that, you can slide down next to your own creation!"
Make Mom's day special by building memories (and LEGO® models) with the whole family by treating her with tickets to visit The Ultimate Indoor LEGO Playground!
Buy Now