Make The Most Of Your Visit With Minifigure Trading
Friday 26th October 2018
LEGOLAND Discovery Center Atlanta
Oct 2018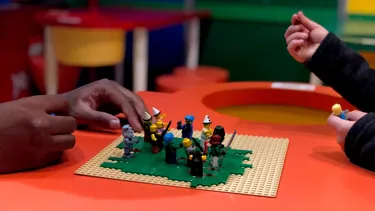 Looking for something to do for a Family Funday? Consider a visit to the Ultimate Indoor LEGO® Playground complete with rides, 4D movies, MINLAND and much more! You can even test your LEGO building skills in our Master Builder Academy.
Although, no visit is complete without a souvenir. As you go through the awesome LEGO adventure, you can trade Minifigures with any member of staff that you see. How many trades will you complete in one visit?
Here's everything you need to know to snag the most LEGOtastic Minifigure out there!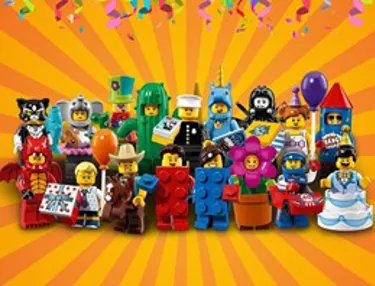 What is a LEGO Minifigure?
Who better to live in a world full of LEGO than a LEGO person? This person is built from four distinct LEGO parts: hair/hat, a circular head, body and arms, and legs and feet. The possibilities are endless for LEGO Minifigures, and, new collections get released annually, like this collection from the LEGO Minifigure 40th Birthday Collection! When visiting a LEGOLAND® Discovery Centre, guests can bring their own Minifigure(s) from home or build one onsite to trade (costs vary per attraction).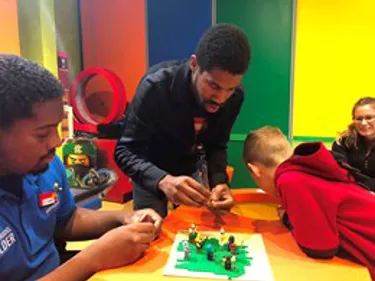 How do I trade my Minifigure?
All Minifigures must be in a complete form including: hair or hat, head, body and legs in order to qualify for the trade, just like these ones from some budding builders. Once you see a LEGO Minifigure that you must have, simply walk up to a staff member and ask to trade. It is as simple as that!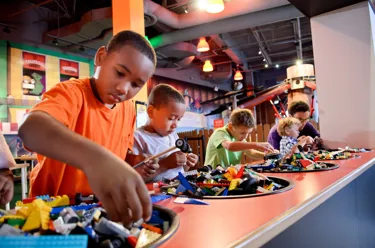 Insider tip to get the most BRICKtastic Minifigure:
Go for ones with added accessories, like this Birthday Balloon Man! You would even get the two balloon animals with it. What more could you want?
How many trades can I complete in a visit?
As many as you would like! Make it a family challenge to see who will end up with the best minifigure, or, most trades in one day.
Your newest Minifigure is waiting or waiting to be traded at the Ultimate LEGO Indoor Playground. Book now at the nearest LEGOLAND Discovery Centre to you!