6 Reasons To Visit LEGOLAND® Discovery Center
Friday 23rd March 2018
Playmakers
Mar 2018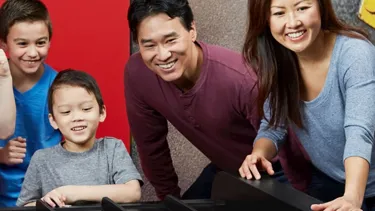 Have you heard?! The LEGO® Brick is celebrating its 60th anniversary this year and we are super excited to be part of the fun!
To get your party juices flowin', you've got to check out these 6 reasons to stop bricking around and visit a LEGOLAND® Discovery Center to join the celebration! WHOOP!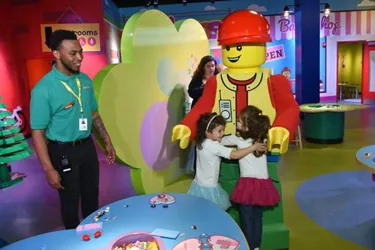 1. Hang out with all of your favorite LEGO characters
MIND BOPPING! The LEGO characters are makin' special appearances and CAN'T WAIT to meet you! Snap selfies and spend the day with them around The Ultimate Indoor LEGO Playground!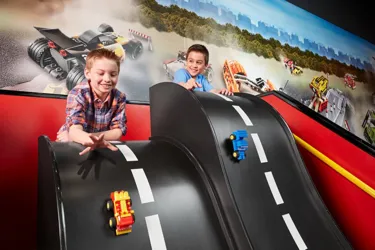 2. Race your friends and parents at LEGO® Racers: Build & Test
Ready. Set. Go, go, go! Find the fittest bricks and wheels, build the very best vehicle, select your competition and you're ready to race! Focus your eyes on the finish line to see if your race car wins!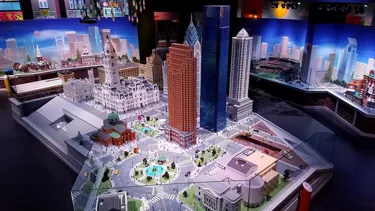 3. Take a walk through MINILAND® and explore your city like never before
You've walked through your city, but have you ever seen it made out of over 1.5 million LEGO® bricks?! Mini-Adventurers, this is your chance! Tour your city (mini-style!), visit cool landmarks, see the towers glow as the land changes from day to night and more!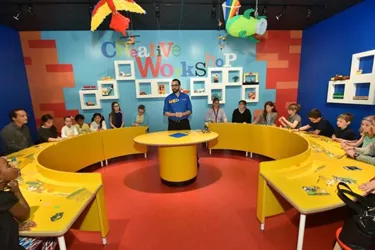 4. Create your own crazy creation!
Master Model Builders know all the tricks and tips to build with LEGO® bricks! Put your skills to the test as you build with the Inspiration Chiefs. Or, ignite your imagination as you build what your heart desires at one of our 10 LEGO® build and play zones!
*Check out these 60 CRAZY cool LEGOtastic builds.* They're Bertie-approved!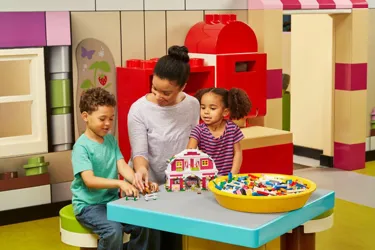 5. Party at our LEGO® Friends area
Minibuilders, you're invited! Join the LEGO® Friends for a super fun party! Explore the cutest house, add your favorite builds to Heartlake City or become a karaoke star as you sing with Olivia, Emma, Stephanie, Mia and Andrea. Which LEGO® Friend will be your new BFF?!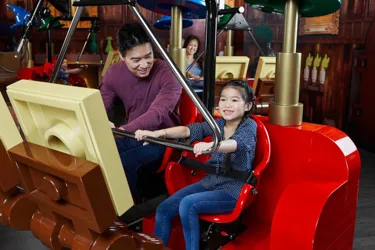 6. Soar into the sky on Merlin's Apprentice ride
Want to become the Wizard's next apprentice? Show off your super-mega-awesome pedaling skills as you ride the enchanted cart in Merlin's magical potions chamber. Pedal faster and faster to conjure the sorcerer's spell and soar into the sky! Whoa-ho-ho how high can you go?!
We can't wait to celebrate the LEGO® brick's 60th anniversary all year and hope you are just as excited as we are! Visit your closest LEGOLAND Discovery Center for the ultimate celebration that's built for kids. See you soon Mini-Makers!
*Attractions and zones are subject to change for each LEGOLAND Discovery Center location.
Buy Now