3 Easy LEGO® Models Dads Will Love
Tuesday 12th June 2018
Master Model Builders
Jun 2018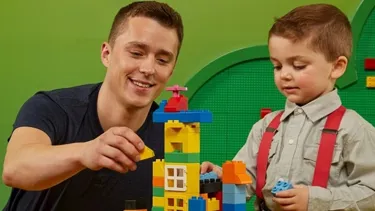 Checked your calendar lately? Do you know what's happening this weekend?
*think think think*
It's Father's Day! WAHOO!
Whether you're looking for a last minute gift for Father's Day or planning a weekend filled with activities for Dad, our Master Model Builders have you covered.
We're sharing three super simple LEGO® models you can create as a gift or build alongside Dad during a visit to LEGOLAND® Discovery Center (our Master Model Builders will be there with more tips, of course).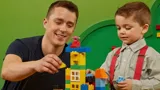 1. SANDCASTLE
Make your summer SIZZLE with a LEGO sandcastle! Whether you live near the beach or not, this LEGO build tip will whisk you away to the shore. Master Model Builder Megan shares her secrets to build the coolest sandcastle fit for any LEGO explorer!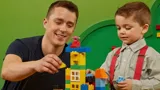 2. YO-YO
YOOOO! Learn how to build a yo-yo toy made from LEGO bricks! Can you challenge Dad to a yo-yo contest?! Master Model Builder Clint dishes his tips and tricks.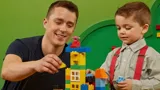 3. RACE CAR
ZOOOOM! Race on over to your LEGO bricks and build this SUPER COOL race car with instructions from Master Model Builder Alec! Make a pit stop at LEGOLAND Discovery Center to build and race your vehicle on the test track at LEGO Racers Build & Test. Will your car zoom across the finish line first?
Looking for more LEGO inspiration? Check out all the build tips on our Pinterest. OH BOY!
Then, stop by LEGOLAND Discovery Center with the whole family and challenge our Master Model Builders with your skills! No better way to spend a family day out than building memories (and LEGO models) together!
BUY YOUR TICKETS ONLINE TO SAVE.
Buy Now